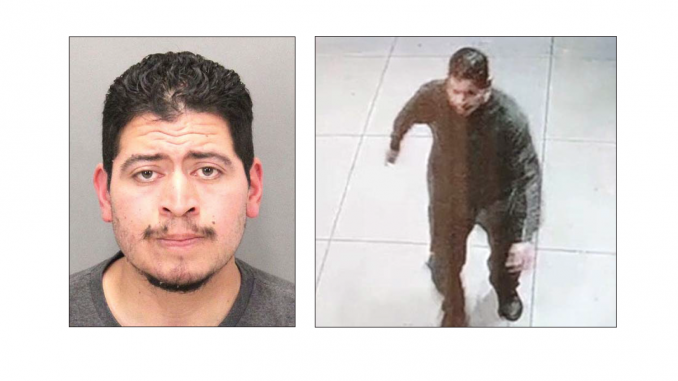 By the Daily Post staff
Palo Alto police today (Jan. 2) arrested the man they believe sexually assaulted a woman who was walking on El Camino Real early Saturday morning.
Daniel Eduardo Alvarez, 38, of East Palo Alto, was arrested by Palo Alto detectives inside a residence in the 1100 block of Saratoga Avenue in EPA.
On Saturday at 3:30 a.m., an officer on patrol was flagged down on El Camino near Grant Avenue by a man who reported his girlfriend had just been assaulted in the 2500 block of El Camino, police said.
The woman, who is in her 30s, had been unloading items from her vehicle to give to a friend when she felt someone grab her buttocks. She turned and a man pushed her to the ground on her back. The man straddled her, started touching her genitals over her clothing and threatened her if she screamed, according to police.
Nonetheless, the woman yelled for help, which alerted her boyfriend who came outside and saw the attack. The assailant got up and ran south on El Camino.
Detectives were able to identify Alvarez the next day, and they got an arrest warrant. A statement from police tonight did not say how police determined Alvarez was their suspect.
Then they began searching for him throughout the Peninsula.
Today at 3:45 p.m., Menlo Park police found Alvarez's vehicle — a red Toyota Corolla four-door sedan — unoccupied in the 800 block of East Bayshore Road in East Palo Alto. Shortly thereafter, Palo Alto detectives found Alvarez inside a Saratoga Avenue residence and arrested him without incident, police said.
Police booked him into the Santa Clara County Main Jail in San Jose on suspicion of assault to commit a sex offense, making criminal threats, false imprisonment and sexual battery, all felonies. They also arrested him on an outstanding warrant for DUI out of San Mateo County.