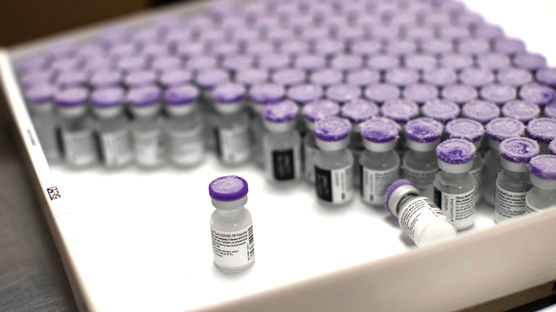 BY KYLE MARTIN
Daily Post Staff Writer
Palo Alto school district teachers this week will all have the opportunity to schedule an appointment to get the Covid vaccine, the district announced today.
Palo Alto school Superintendent Don Austin said the prioritization for vaccines was a nod from the state and county to the district because it's been a leader in returning students back to school.
He said he has been lobbying the state and county to get the district's roughly 1,800 employees in line to get vaccinated for weeks, and that Gov. Gavin Newsom's office acknowledged Palo Alto schools are ahead of most of the state at returning students to school campuses. Austin called the expanded vaccinations for his district's employees a "positive step" forward through the pandemic.
"The governor has been pretty consistent in his desires to get schools reopened. And not every step has made it easier," Austin told the Post. "I think it's a huge step in the right direction and another layer of protection for all of our employees."
The teachers union, the Palo Alto Educators Association, previously told the school board that teachers wanted vaccinations before more schools are reopened. The district began sending most of its elementary school students back to classes in October, sixth grade students made it back to campus yesterday and seventh through 12th graders are expected to return to campuses next Tuesday (March 9). Union President Teri Baldwin did not respond to a request for comment on the vaccinations yesterday.
Austin said teachers and other employees had until 4 p.m. today to sign up for their vaccinations. And he said "the pace of this was out of our hands, but nonetheless, we appreciate having this opportunity."
"But what it does do is add another step of protection and will hopefully provide additional comfort for our employees as they're returning back to work," Austin said.