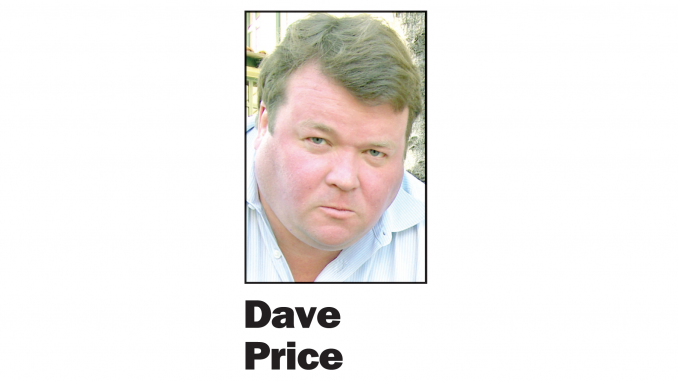 OPINION
BY DAVE PRICE
Daily Post Editor
This doesn't make sense.
A few months ago, the Palo Alto city budget was so tight that the Fire Department was forced to partially close or "brown out" fire station No. 2 at 2675 Hanover St., serving the College Terrace neighborhood.
Yet tonight (Feb. 1) the council is going to vote on whether to start construction of a $118 million police administration building at 250 Sherman Ave. — a move that will add about $5 million to the city's budget annually.
I'll be listening for an explanation about how a city that can't keep its fire stations open still has the funds to build a new police station.
A brown out means the city has decided not to staff the station after 8 p.m. and on weekends. Fire trucks will still reach people with medical emergencies or fires in the College Terrace neighborhood when the station is closed, it's just that they'll have to travel farther.
Browning out a station is considered a "last resort" move by a city government — a drastic step a city council takes when all other options are exhausted.
City Council authorized a budget cutting plan in May in order to save $831,555 in the fire department. The plan meant the department would have to brown out one station and cut five firefighter/EMT positions.
Tonight council is going to decide whether to start construction and borrow $120 million ($2 million more than the stated price of the project) by issuing certificates of participation, or COPs. COPs are sort of like bonds but don't require the approval of two-thirds of voters. In using COPs, the city is doing an end-run around the voters because polling has shown that two-thirds of the community won't support a new police station. Although interest rates are historically low, the annual payment the city will face will be around $5 million a year.
If the city doesn't have $831,555 to keep a fire station open, where's the $5 million going to come from?
Did anybody consciously vote for a council candidate who would prioritize the new police administration building over life-saving firefighter and paramedic service?
Delaying the police station won't be a problem. We've been talking about building a new one for two decades, so this isn't an urgent project or a necessity.
Proponents of a new police station have long said that the existing station isn't seismically safe. If that's so, then the entire city hall complex, from Hamilton Avenue to Forest Avenue, is unsafe, too, because they're connected and built at the same time. But nobody is saying that we should build a new city hall.
The main reason for putting off the police station is the uncertainty of the economy. With businesses closing and people losing their jobs, nobody knows when city revenues will return to normal. Two of the city's main sources of revenues — the sales and hotel taxes — have gone flat.
The plan for the police station was to pay the debt with hotel tax revenues, but there's no money there, and no hope that the hotel industry will rebound anytime soon.
Borrowing over $100 million at a time like this would be irresponsible.
The city would be better off if it conserved money in case the recovery takes longer than expected, or if the state or county decides to impose more lockdowns.
Editor Dave Price's column appears on Mondays. His email address is price@padailypost.com.