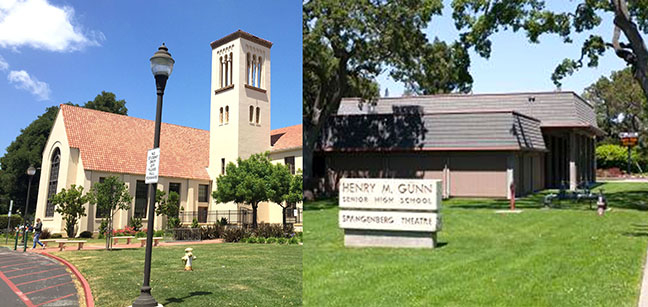 This story was originally published in Saturday's Daily Post. To get all of the latest local news, pick up a Post in the morning at 1,000 Mid-Peninsula locations.
BY EMILY MIBACH
Daily Post Staff Writer
High schoolers in Palo Alto won't be returning to in-person classes due to health restrictions stemming from the Covid pandemic, school district Superintendent Don Austin announced.
Austin said he does not expect for the district's high schools, Paly and Gunn, to open for students for the rest of the
school year. The schools will be in touch with families about ways for students to have time on campus for activities
and will begin brainstorming ideas for annual end-of-the-year activities, including graduation.
Students in seventh and eighth grades likely won't be returning to campus either, Austin said.
Sixth graders, on the other hand, may be able to go back to the classroom in late March. But Austin warned that "many things need to occur" to make the return possible.
Austin said there will be no changes to elementary schools for the rest of the year.
The district is also working on plans to expand summer school if in-person instruction is allowed by then. The district's board will discuss summer school at its Tuesday meeting.
In a memo ahead of the meeting, plans are just to offer summer school to students who have had trouble during distance learning.
The classes, if they are allowed to be in-person, would be at Fairmeadow and Duveneck elementary schools for elementary students, Jane Lathrop Stanford Middle School for middle school students and Gunn for high school students. The programs would run between June 14 and July 23, according to the memo.
But Associate Superindentent Sharon Ofek cautions in her memo to the board that summer school will be affected depending on the infection rate in the county, the district's budget and staffing