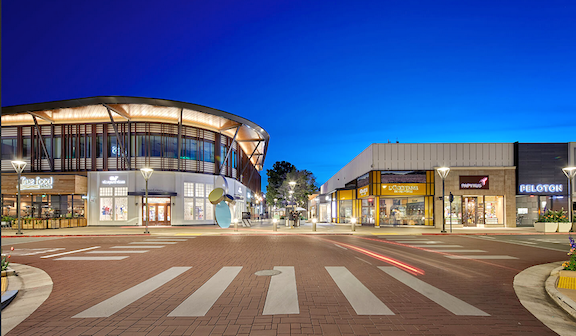 By the Daily Post staff
Palo Alto police say they arrested three juveniles — ages 12, 12 and 14 — who violently attacked a woman in her 60s at Stanford Shopping Center while taking her purse.
The three led officers in a car chase on Highway 101 that ended in Menlo Park, where police took the boys into custody Monday night.
The three were driving a car that had been stolen in Oakland, police said.
The robbery
Police learned of the incident at 8:20 p.m. Monday when they got a call reporting a strong-arm (no weapon) robbery had just occurred in a parking garage at Stanford Shopping Center.
Officers responded and found the victim suffering "moderate injuries" to her head and one knee, police said.
She reported that as she got out of her car to go shopping, two vehicles drove up to her and three juveniles got out and approached her. They attempted to pull her purse off her shoulder. But she held on to it. One of the three boys punched her repeatedly in the back of the head. She fell to the ground, at which point that same suspect stomped on one of her knees. Then she let go of the purse and the boys fled.
She managed to provide a description of one of the boys to police.
Paramedics arrived and took her to the hospital.
The chase
Minutes later, a police officer spotted the vehicle the victim had described — a white, four-door 2016 Mazda 6) going east on Hamilton Avenue in downtown Palo Alto.
The officer attempted to stop the Mazda, but the driver sped away. The officer lost sight of the Mazda but another officer spotted it going east on Oregon Expressway approaching 101.
That officer also attempted to stop the Mazda, but again it wouldn't stop and instead sped away to northbound Highway 101.
Officers chased the Mazda until it eventually yielded on O'Brien Drive near Kavanaugh Drive in Menlo Park. Officers arrested the three boys at 8:35 p.m. and took them to Juvenile Hall.
Victim's property found
At 9:44 p.m., a resident in the 800 block of Lincoln Avenue called police to report finding an assortment of personal property that had been dumped in front of their house, police said.
Items included the victim's credit cards that had been in her stolen purse.
About the suspects
The driver of the Mazda and one of the passengers are both 12-year-old residents of Oakland who initially lied to police about their identities, police said.
The other passenger was a 14-year-old Oakland resident.
Police arrested all three boys for robbery, felony battery, and conspiracy to commit a crime. Additionally, the two 12-year-olds were both arrested for providing false information to police. The driver was also arrested for evading police and vehicle theft.
Police are investigating whether these boys committed crimes in other cities. There have been no other robberies recently in Palo Alto committed by juvenile suspects.
Police are also continuing to investigate the presence of the second vehicle that the victim, as well as a witness, mentioned. That vehicle is described as a dark four-door sedan, and was traveling with the white Mazda at the time of the robbery.
Anyone with information is asked to call police at (650) 329-2413. Anonymous tips can be e-mailed to paloalto@tipnow.org or sent via text message or voicemail to (650) 383-8984.