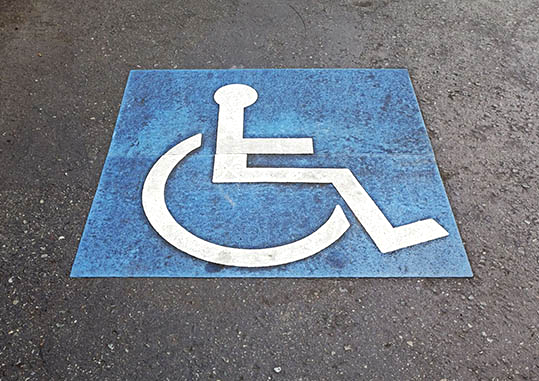 BY EMILY MIBACH
Daily Post Staff Writer
This story about an Americans With Disabilities Act lawsuit has a different ending than others you've read.
A former lawyer in Arizona, who was disbarred for filing thousands of groundless lawsuits, last month sued three mid-Peninsula hotels for supposedly violating the ADA.
But U.S. District Judge Jeffrey White in Oakland was wise to Peter Strojnik and threw out his lawsuit a day against the local businesses after it was filed. And the judge did so on his own, without the defendants asking him.
The three hotels — The Nest, Four Seasons and Hilton Garden Inn — didn't even have to hire lawyers to defend themselves.
Strojnik was trying to sue them over things such as not having marked passenger loading zones, or too steep of a slope in their parking lots. He only stayed at The Nest, and spent a brief amount of time at the other two hotels, according to the lawsuit.
Strojnik claims that The Nest at 3901 El Camino Real was not accessible to people with disabilities because of various problems he had while staying at the hotel on Feb. 10. Strojnik has a prosthetic knee, along with other "physical infirmities" that are not laid out in his suit.
Door lock was too high
Some of those complaints about The Nest included the door lock in his room being too high and problems with the water temperature in the room.
Strojnik filed his lawsuit on June 16, and the next day, Judge White threw it out.
Judge White in his ruling says that Strojnik must prove in his lawsuits that he was harmed by the ADA violations he alleges, or that a ruling in Strojnik's favor would cause for good to happen.
Strojnik is known for filing lawsuits crafted to harass the defendants into settling and paying him up to $5,000 in attorney's fees.
He filed more than 1,700 of such lawsuits in Arizona and got $1.2 million in fees before the state disbarred him in May 2019.
The state bar's investigation also found that Strojnik would hire people through Craigslist to research businesses he wanted to sue. Strojnik would often spend less than a half-hour at the places he sued, or never visited them at all, according to a report from KTAR-FM, a news station in Phoenix.
California authorities keep an eye on ex-lawyer
As a result of Strojnik's disbarment in Arizona, the California State Bar is watching his lawsuits closely, and in May filed its disciplinary charges against him.
However, the mid-Peninsula and California is no stranger to predatory ADA lawsuits. Scott Johnson has filed thousands of lawsuits throughout the state, about 44 a month. It was one of Johnson's lawsuits that caused Jason's Cafe on El Camino in Menlo Park to close in April 2019.
But in May 2019, a federal grand jury in Sacramento indicted Johnson on three counts of tax fraud. If convicted, he could face three years in prison on each of the counts.
Under the law, settlements in lawsuits are taxable unless they were paid for actual physical injury or sickness. But prosecutors contend Johnson underreported the taxable income he received from lawsuit settlements and awards on his income tax returns for tax years 2012, 2013, and 2014. In fact, in 2013, he didn't pay any federal tax at all, prosecutors said.
Johnson's case is pending and he is set to return to court in August 2021.