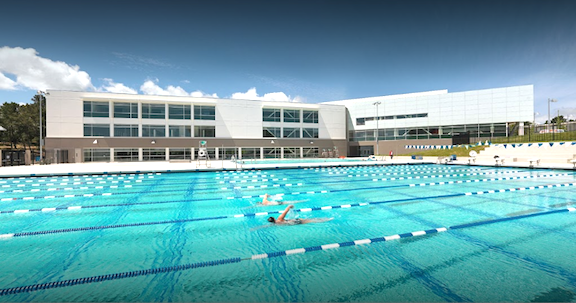 BY EMILY MIBACH
Daily Post Staff Writer
The San Mateo County Community College Board tonight (June 24) will take a second crack at approving a new contract with the operator of the College of San Mateo gym after board members questioned the selection process.
Board member on June 10 refused to vote on the contract.
Some questioned why they were being asked to approve a one-year contract with contractor EXOS, when the board had asked for an analysis of that agreement to see if there were alternatives to that vendor.
The contract the board will vote on tonight will extend the district's agreement for six months and can be terminated earlier.
The new contract the board is getting from Vice Chancellor Tom Bauer also removes EXOS as the operator for the new Canada College gym.
Board members Maurice Goodman and Richard Holober had questioned why Canada's gym, currently under construction, was included in the contract when the board had not decided if there would be a private gym portion at the new facility.
Bauer will also present the board tonight with a process for selecting gym operators. Bauer had previously told the board that he had called some other gym operators and they said they weren't interested in bidding for any new contracts because the fitness and gym industry is suffering under the COVID-19 shutdown. But since then, at least one other gym operator has told him they are interested in running the CSM gym, which is also known as the San Mateo Athletic Club.
According to Bauer's proposal, the board will vote on whether to replace EXOS at its Sept. 23 meeting.
The board will meet tonight at 6 p.m. The meeting can be viewed at https://smccd.zoom.us/j/95367068285.