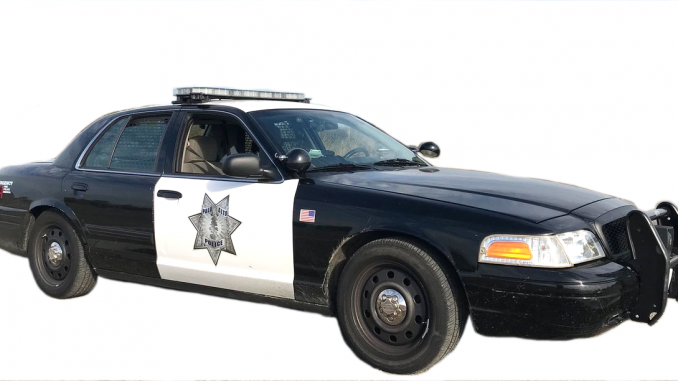 BY SARA TABIN
Daily Post Staff Writer
Palo Alto Mayor Adrian Fine announced tonight (June 23) that council members Alison Cormack,  Tom DuBois and Lydia Kou will review police department policies with an eye toward eliminating brutality and racial bias.
It's the first time council has taken a close look at police policy in years.
The city has had several high-profile police brutality incidents in recent years. Residents who spoke at a June 8 meeting where council discussed policing said that they want the city to fire police officers that have engaged in misconduct.
Some of the speakers named police Agent Tom DeStefano, who broke a man's arm during a car stop in 2013 and the city was forced to settle a civil claim the man brought for $250,000. Now DeStefano is the subject of a $3.8 million civil claim brought by Julio Arevalo, who said the police agent violently attacked him during an arrest last July outside of Happy Donuts on El Camino Real.
In addition, District Attorney Jeff Rosen is considering whether to bring criminal charges against retired Sgt. Wayne Benitez, who was caught on video slamming the head of Buena Vista Mobile Home Park resident Gustavo Alvarez on the hood of a car in February 2018.
Others speakers at the June 8 meeting asked the city to follow a set of policies known as "Eight Can't Wait." The policies, recommended by national activists associated with the Black Lives Movement, call for banning choke hold restraint techniques and prohibiting officers from shooting at moving vehicles, among other things. The city is looking at how their policies align with "Eight Can't Wait."
Mayor Fine said tonight that the city will form four Ad Hoc committees to look at policing and diversity. Ad Hoc committees are special, temporary committees of two or three council members formed for a specific task. Members are appointed by the mayor and can meet in private because they aren't large enough to be subject to the state's open meeting law, the Brown Act.
The committees and their members are:
Police policy, data and hiring — Cormack, DuBois and Kou.
Alternatives to the current police department, such as Sunnyvale's combined fire-police-EMT public safety agency — Greg Tanaka and Liz Kniss.
Committee on transparency and accountability, to see if the city is providing the correct information at the right — DuBois and Eric Filseth.
City-wide diversity and inclusion — Fine, Kou and Cormack.
Fine said each committee will be expected to report back to the entire seven-member council every 30 days.