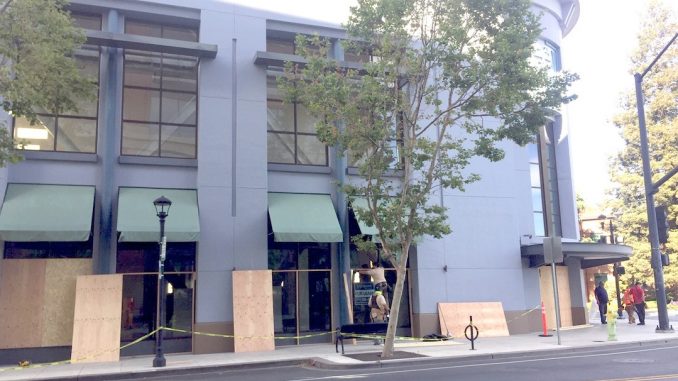 By the Daily Post staff
Businesses in downtown Redwood City this afternoon were covering their windows with boards in preparation for tomorrow's (Tuesday, June 2) protest over the police death of George Floyd in Minnesota, slated to start at 4 p.m.
Multiple businesses along Broadway between Winslow Street and Main Street were being boarded up this afternoon.
The building that used to hold the Cost Plus World Market at the corner of Middlefield and Jefferson was also being boarded up. As of about 5:30 p.m., the Safeway and Jamba Juice at Sequoia Station was being boarded up.
Police advised businesses to take preparations for the protest in an email Sunday night.