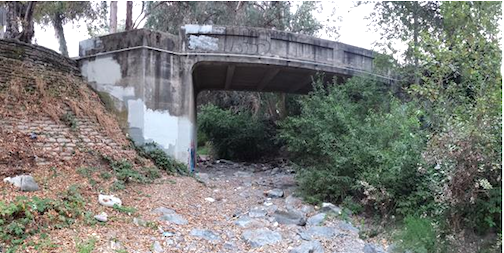 BY SARA TABIN
Daily Post Staff Writer
Palo Alto City Council voted unanimously last night (June 1) to move forward with a new two-lane Newell Road Bridge despite push back from some residents on nearby Edgewood Drive who asked for a one-lane bridge to keep down traffic.
The plan is to demolish the 118-year-old bridge that currently spans the San Francisquito Creek and replace it with a new bridge to reduce flood risk and improve traffic flow. The project is supposed to cost $10 million, but Caltrans will fund $8 million. Caltrans and East Palo Alto have agreed to the two-lane bridge.
City Manager Ed Shikada recommended that the council take the next steps in the project  including certifying the environmental review and extending the city's contract with engineering and construction firm NV5, Inc. to finalize the project design.
The project has been in the works for a decade and is supposed to take another year and a half to complete.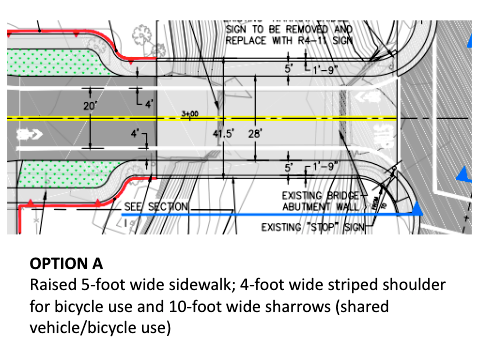 Some residents said the two-lane bridge will create traffic problems. The wider bridge will become more attractive to people stuck in traffic on University Avenue.
Pamela Wagner said she is worried the two-lane bridge will create more and faster traffic.
Meg Clayton said middle schoolers have to bike across the bridge to get to school, and they will be in danger with the two-lane design.
Other residents said the council needs to urgently to help prevent another flood. The fear is that a narrow bridge will trap water upstream, causing water to overflow the creek banks and pour into homes.
Kevin Fisher said his home was flooded in 1998 and he escaped with two kids wading through thigh-deep water. He said the city has been waiting for over 20 years for a solution and people are bringing up traffic complaints at the "11th hour" to delay things.
Councilwoman Alison Cormack said floods are a bigger risk in the future because of climate change. She said the city is already strapped for money because of COVID-19 and can't cover $8 million for a plan Caltrans hasn't approved.
Tom Dubois asked if the city can add speed bumps in the future. Public Works Director Brad Eggleston said the city will do a post-construction traffic study.