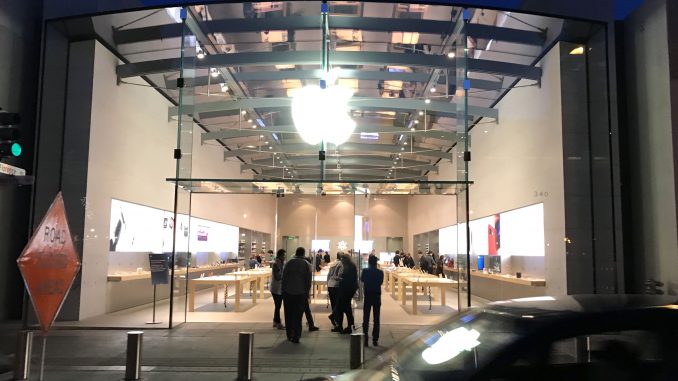 BY SARA TABIN
Daily Post Staff Writer
The Palo Alto Apple Store at 340 University Ave. and the Stanford Shopping Center Apple Store will reopen their genius bars today (Wednesday, May 27).
Customers won't be able to go inside the store because the county's stay-at-home order only allows pick up of packages on the curbside.
Company Spokeswoman Gabi Condarco-Quesada said tech-repair workers will meet people outside the store. Repairs will be done in the store and people can pick their devices up later.