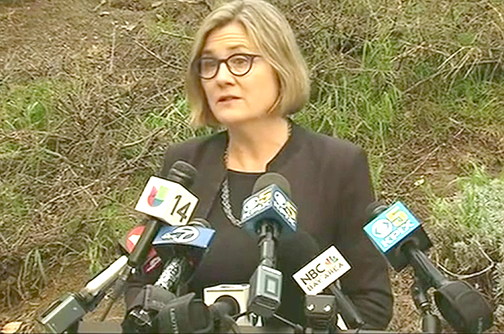 Santa Clara County has expanded vaccination eligibility to a new group of essential workers.
Residents who are workers in education and childcare, emergency services, and the food and agriculture industries can get vaccinated as soon as Feb. 28, county officials announced on Wednesday.
The county said it expanded eligibility because it hit "a key milestone" this week: providing more than half of the county's residents age 75 and older, and more than 40% of county residents ages 65 and older with at least one dose of the vaccine.
Clinics in hard-hit areas
Ten weeks after the vaccine became available, the county has decided to open temporary clinics in places hard-hit by Covid and providing drop-in appointment times in the evening and on weekends, said Rocio Luna, the county's deputy director of public health.
Other efforts include "door-to-door outreach, outreach to businesses with eligible workers, outreach through community-based organizations in hardest hit communities, and dissemination of information through many channels in multiple languages," county officials said.
County Health Officer Dr. Sara Cody said that "equitable access" remains a main priority.
"As we make progress toward our goal of vaccinating at least 85% of our residents age 16 or older by this summer, we are laser focused on ensuring equitable access to vaccinations for those communities most disproportionately affected by COVID-19," Cody said.
Don't wait
County officials are urging residents 65 and older to schedule vaccine appointments as soon as possible, especially as the eligibility expands at the end of the month, meaning more people will be scrambling for inoculations.
Residents can schedule appointments or learn more about vaccinations in the county at sccfreevax.org or by calling 211. — Bay City News