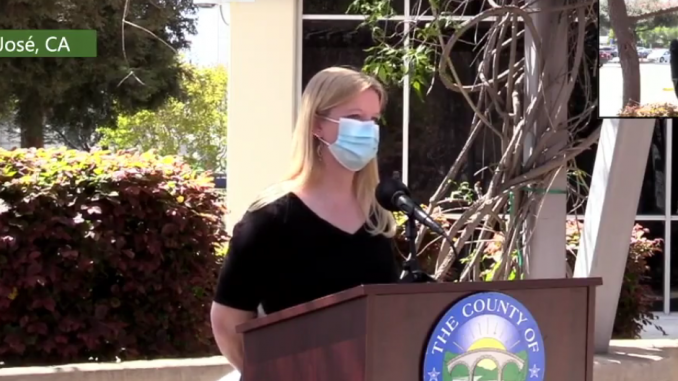 By the Daily Post staff
Santa Clara County health officials announced this afternoon (April 13) that they have obtained a "significant increase" in vaccines from the federal government. They're urging those who haven't been vaccinated to sign up or call for an appointment.
Vaccines will be available to everyone over 16 who live or work in the county.
Sign up for appointments through sccfreevax.org or by calling (888) 334-1000.
People can also contact their doctor's office. For instance, PAMF members can book an appointment only through their My Health app or call (844) 987-6115. Kaiser, Stanford and El Camino Hospital have similar setups for getting an appointment, as do CVS and Walgreen's.
Santa Clara County received the first shipments of the additional vaccines from the U.S. government this morning. More supplies are expected next week.
J&J vaccine put on 'pause'
County officials also said they're "pausing" administration of the one-shot Johnson & Johnson (Janssen) vaccine following an announcement from the CDC and FDA recommending that it be temporarily halted. Six patients out of the 7 million who have received the J&J vaccine have reported blood clots.
The county says about 60,000 people have received the J&J vaccine in Santa Clara County, representing 5% of all administered vaccines in the county.