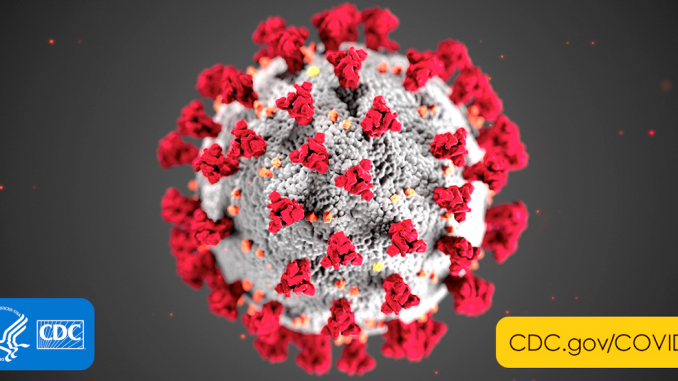 A spike in new Covid-19 cases and hospitalizations has pushed San Mateo County into the most restrictive purple tier, ending indoor dining immediately. Santa Clara County is requiring people who travel more than 150 miles outside of the county to quarantine for 14 days upon their return.
"I am gravely concerned by the continuing surge in Covid-19 cases and hospitalizations," said Dr. Sara Cody, Santa Clara County Health Officer. "The number of patients hospitalized with Covid-19 in our county has doubled in just the past couple of weeks, and we are at risk of exceeding our hospital capacity very soon if current trends continue."
Cody continued, "During this critical time of surging Covid-19 transmission in our community, I urge every resident to exercise caution and to the greatest extent possible, minimize contact with anyone outside your immediate household."
The 1o p.m.-to-5 a.m. curfew remains in effect for Santa Clara County. Beginning Monday, it will also apply to San Mateo and San Francisco counties, too. It bans all gatherings during the curfew hours and limits trips to essential activities or traveling to and from work.
San Mateo County
In San Mateo County, restaurants will have to stop serving customers indoors beginning tomorrow (Monday, Nov. 29), though outdoor dining can continue. Also, indoor worship, indoor movie theaters, indoor gyms and fitness centers, and indoor operations at museums, aquariums, and zoos all will be shuttered.
Retail stores must limit capacity to 25%, but outdoor dining is permitted. Indoor retail and indoor personal services, such as hair and nail salons, outdoor fitness and limited indoor one-on-one personal training at gyms or fitness centers may continue.
Outdoor playgrounds, skate parks (with a 25% capacity limit up to 25 people at a time), batting cages and mini golf, as well as outdoor zoos and art or museum exhibits may remain open.
The San Mateo County Health Department reported an 85% spike in new Covid-19 cases from October to November. The county's new adjusted case rate is 7.6 per 100,000 population, officials said today (Nov. 28).
"We have not seen numbers like this in quite a while and we really need to reverse this incredibly troubling trend," San Mateo County Manager Mike Callagy said. "What's important to remember is that we can reverse the trend as long as we follow common-sense health and safety practices."
More information on San Mateo County's designation can be found at https://cmo.smcgov.org/jic
Santa Clara County
The restrictions in Santa Clara County include a ban on contact sports such as 49ers games, quarantines for travelers outside the region, and reduced capacity inside businesses and facilities open to the public.
The new measures are in addition to the county's purple tier designation and will be effective Monday through at least Dec. 21.
"We have come to a place where our cases and our hospitalizations are so high that we must do something to settle things down," said Dr. Cody at a press conference today.
Today, the county saw 760 new cases — shattering the previous record by 215, Cody said. There were also a record 239 Covid patients at hospitals, 71 of them in intensive care units.
Health officials expect virus-spreading Thanksgiving gatherings and flu season to add more patients and overwhelm hospitals by mid-December.
"This pandemic is like a high-speed train and our projections tell us we are on target to derail by the third week of December if we don't apply brakes right now with all our collective might," Cody said.
The county has seen 32,985 cases since the pandemic began, the highest in the greater Bay Area, and 476 deaths.
The county's new restrictions limit capacity to 10% at businesses and facilities that are open to the public, except grocery stores and pharmacies, which are allowed 25% capacity, said County Counsel James Williams.
In addition, all facilities must establish a system to keep track of the number of people inside, such as posting an employee at the entrance.
First Amendment-protected gatherings, such as religious services or protests, are allowed outdoors with a maximum attendance of 100 people, Williams said.
In a New York case, the U.S. Supreme Court on Wednesday barred that state from enforcing certain limits on attendance at churches and synagogues in areas designated as hard hit by the virus.
Professional, collegiate and youth sports like football that involve physical contact or close proximity to persons outside one's household, including all contact sports, are temporarily banned.
The 49ers will play the Rams in Los Angeles tomorrow. But on Dec. 7, they were scheduled to host the Bills and on Dec. 13 Washington. There was no immediate word about whether the Bills and Washington games would be canceled or moved to another city.
Stanford's next game is Saturday, Dec. 5, at Washington in Seattle. The Cardinal's next home game is on Dec. 12 against Oregon State. That's the final game on Stanford's Covid-shortened schedule.
People can continue to engage in outdoor athletics and recreation where social distancing can be maintained at all times.
Cardrooms are temporarily closed, and hotels and lodging facilities are only allowed to be open for essential travel and to use for isolation or quarantine.
Leisure and non-essential travel are strongly discouraged, and a new directive requires people to quarantine for 14 days upon return to the county from travel of more than 150 miles away. Health care workers traveling into the county to provide care or patients traveling into the county to obtain treatment will be exempted.
The new Santa Clara County restrictions are effective at 12:01 a.m. Monday.
San Francisco
San Francisco County has also gone into the purple tier due to troubling numbers that show the city is averaging 130 new Covid-19 positive cases per day, compared to the 73 per day during the first week of November, Mayor London Breed said.
The city has an estimated 900 COVID-19 cases diagnosed per week — compared to 217 diagnosed Covid cases the week of Oct. 12.
Last week, San Francisco was the only urban area in the state to avoid being in the purple tier. Today it is 51 of 58 counties at the "widespread" maximum risk level.
"Every single person needs to do what they can over the next few weeks. The decisions you make today will impact where we are tomorrow. Do not travel, stay with the people in your household, and wear your masks."
Beginning on Monday, San Franciscans will be under a partial stay-at-home order that requires non-essential work and gatherings to cease from 10 p.m. to 5 a.m. It's the same order that is already in place in Santa Clara and San Mateo counties.
Indoor worship, indoor movie theaters, indoor gyms and fitness centers, and indoor operations at museums, aquariums, and zoos all will be shuttered. — From staff and wire reports