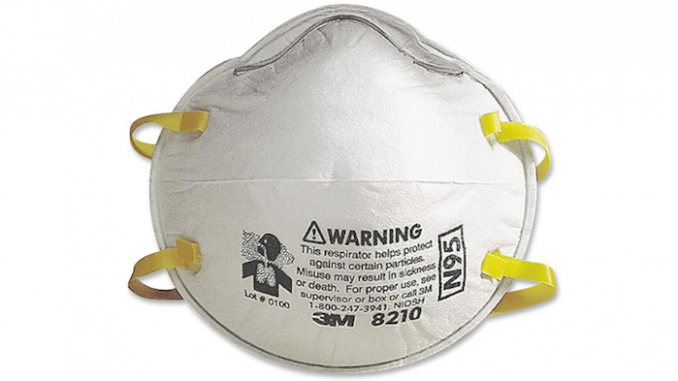 BY EMILY MIBACH
Daily Post Staff Writer
Beginning today (Aug. 1), hair and nail salons, gyms, churches and indoor restaurants in San Mateo County must close because the county remained on the state's coronavirus "watch list" for three consecutive days.
Meanwhile, two of the county's supervisors will bring forward a proposal Tuesday to fine people and businesses for not following the county's health orders, such not wearing a mask in public.
If approved, individuals would get a $100 fine for their first violation, $200 for their second and $500 after that. An officer must witness the violation, it can't be based solely on the report of a witness.
Fines for businesses whose employees violate the health order would be stiffer — from $250 to $3,000.
Meanwhile, other businesses that must close today include non-essential offices, barbershops, malls, shops that offer tattoos and piercings and other personal care services. However, these businesses can operate outdoors.
San Mateo County was the last county in the Bay Area that was not on the state's "watch list," but was added on Wednesday after the county's new case rate, based on a 14-day average, went to 110.4 positive cases per 100,000 residents.
The state's threshold for putting a county on the watch list is 100 positive cases per 100,000.
Addition to the businesses that will have to shut down, most schools will not be able to have in-person classes.
Elementary schools can get a waiver to hold in-person classes, according to Deputy County Counsel David Silberman. To have in-person classes for all grades, the county must remain off the watch list for 14 consecutive days.
People need to wear face coverings, avoid large gatherings, take time off from work if they are infected and isolate at home if they are infected, Deputy Chief of County Health Srija Srinivasan said on Wednesday.
County and state health orders say that people need to wear masks when going out in public or when working with people who are not in your immediate family. Other health orders require people to remain socially distant from others who they don't live with.
Those orders can be punishable by a misdemeanor and get a fine of up to $1,000 and three months of jail time.
Fines for not wearing masks proposed
But people are skirting the orders, which is why San Mateo County Supervisors David Canepa and Warren Slocum are asking their fellow board members on Tuesday to approve a fine for people don't wear masks or fail to socially distance.
A memo from Slocum and Canepa suggests that people flaunt the mask and social distancing requirements because they think the rules will not actually be enforced. That's why they're proposing fines.
Canepa and Slocum say that while the health orders are punishable by a misdemeanor, that is not always the "most appropriate response to a violation," saying that criminalizing the violations in some cases may be punitive.
"Criminalizing violations may be overly punitive, consume a high amount of community resources, and take a long time to process," the memo from the two supervisors said.
The infraction and administrative citation are other tools the county can use in order to deter criminal violations.
Officers must tell people that they are out of compliance with county health orders before giving them a fine. For instance, if an officer encounters someone who only speaks Spanish who is not wearing a mask, they must tell the person in Spanish about the rule to wear a mask, and give them a chance to get a mask, before ticketing them, Canepa and Slocum's memo explains.
Businesses face bigger fines

Canepa and Slocum are also recommending higher fines for businesses, ranging from $250 to $3,000. This is so the fines are not burdensome on residents, while larger fines can be imposed on businesses that don't obey health orders in order to "increase profits or minimize costs," the supervisors' memo says.
The amount of a fine for a business will vary based on how much of a health risk they pose, how many prior warnings the business has received, the level of intent to profit from violating the health orders and whether the businesses have attempted to comply with the order.
The memo said the tickets can be appealed to the county. Large tickets received by businesses can be appealed in Superior Court, the memo said.
Contra Costa, Napa, Marin, Yolo and Mendocino counties have all enacted similar citation measures, according to the supervisors' memo.
The board will consider the fines at their 9 a.m. meeting on Tuesday.