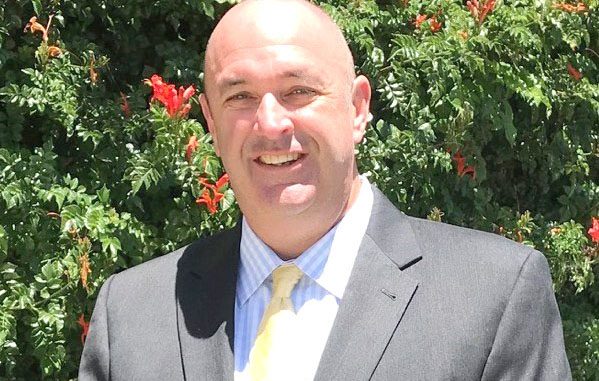 BY ELAINE GOODMAN
Daily Post Correspondent
Different scenarios are starting to take shape for what classes might look like in the Palo Alto Unified School District this fall in light of the COVID-19 pandemic.
The district is planning for three different possibilities, PAUSD officials said during a school board meeting last night. In one case, all teaching would be conducted remotely. At the other end of the spectrum, schools could reopen for in-person learning with no restrictions. A third option is a "blended" approach in which teaching takes place through a combination of distance and in-person learning.
Superintendent Don Austin said the district is focusing most on the blended approach, because that's how the district is likely to be operating most of the time in the new school year.
A presentation to the board showed how that might work. Elementary students could be divided into a morning group, which would attend classes from 8 to 11 a.m., and an afternoon group, which would meet from noon to 3 p.m. Room cleaning would take place in the time between the two groups.
High school students would be divided into an "A" group and a "B" group. The "A" group would attend classes in person on Mondays and Thursdays, while the "B" group would participate in distance learning those days. The schedule would be reversed on Tuesdays and Fridays. On Wednesdays, both groups would learn remotely.
Schools might also adopt health measures such as eliminating volunteers, including parents, on campus. Students and staff might have their temperature taken when arriving each day. And open-campus policies of the high schools would be reevaluated.
Austin said the plans are currently in a draft form that will likely be revised. Parents who called in to comment during the meeting, which was conducted via the Zoom conferencing platform, noted that a spike in coronavirus cases could prompt the return of shelter-at-home orders and distance learning for all students.
School board members weighed in on the preliminary plans, although no votes were taken. Board President Todd Collins said instead of focusing on schedules, the district should be figuring out how to maximize the amount of instruction that students receive. Collins said he'd like to see about twice as much instruction as that outlined in the draft schedules.
Also during the meeting, Austin reported initial results of a district survey of parents. Among 3,062 respondents, a quarter said they would likely choose online distance learning for their children rather than sending them to school in person with social distancing practices.
Parents were asked how much time per day their child is spending on school work. About 28% said less than two hours per day; 29% said two to three hours; and 20% said three to four hours.
Fifty-two percent of parents said the amount of school work their child has received is about right, while a third said it was too little and 14% said it was too much.