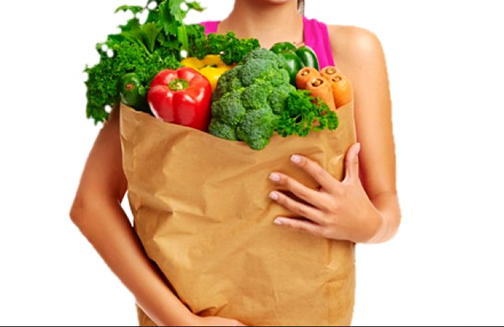 BY SARA TABIN
Daily Post Staff Writer
Families in Palo Alto are struggling to keep food on their tables and gas in their cars amid COVID-19 layoffs.
Unemployment rates have skyrocketed around the country as businesses shut down or lay off workers. Palo Alto, typically viewed as a wealthy enclave, has not been spared the economic fallout of the virus.
Adrienne Germain, a member of a group of Palo Alto moms providing food and gas gift cards for Palo Alto school district families, said 375 families have requested assistance. She thinks that is far below the real number of struggling families.
Each gift card is worth $200. Money for the gift cards was donated by the Palo Alto Community Fund.
Germain said 43% of the families who have received gift cards are EPA residents while 57% are from Palo Alto.
She said the high cost of living in the region means that families are in immediate crisis when jobs are lost or hours are cut. Germain said rent will be a big problem moving forward. Although the city and county have passed eviction moratoriums, families who were already living paycheck to paycheck will have to pay the rent back in the future. Germain said the moratorium was a good move to protect families now, but it "kicks the can down the road" because some families will be unable to pay off the rent debts.
County's San Jose focus hurts people here
Germain said another issue is that county services are largely clustered in San Jose. She said that makes it harder for North County residents to access services under the best circumstances. With the stay-at-home order and with no money for gas, Germain said it is even more challenging for Palo Alto residents to seek services.
The Palo Alto Community Fund has given out grants totaling $500,000 to local nonprofits working to combat hunger in Palo Alto and East Palo Alto.
PACF Board Member Bruce Gee said that besides the Palo Alto gift cards, some of that money has gone to the Peninsula Boys and Girls Club and Ecumenical Hunger Program in East Palo Alto. He said Ecumenical has gone from serving 75-100 meals a day to serving about 400 meals a day.
Fewer breadwinners
Gee said there is a great need even in North Palo Alto and other seemingly affluent neighborhoods. He said the virus has accelerated needs because families have gone from two working adults to no working adults in a matter of weeks.
Families who received gift cards were located through the school district and local tutoring programs. School district families can email [email protected] to ask for gift cards.
Palo Alto families can also get some food through the school district. All Palo Alto students are entitled to a free lunch five days a week. Superintendent Don Austin said about 700 kids are showing up every day for lunch.