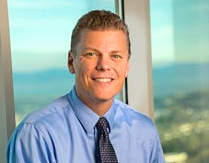 By the Daily Post staff
A 32-year veteran of the San Mateo County Community College District, Michael Claire, was named chancellor of the three-college district today, replacing Ron Galatolo, who is under investigation by the district attorney.
The college district's elected Board of Trustees picked Claire following a nationwide search in which he was one of three finalists.
Claire is currently president of the College of San Mateo and has been serving as interim chancellor following the firing of Galotolo.
Last August, the Post first reported that District Attorney Steve Wagstaffe said his office is looking into allegations of harassment and improper handling of construction contracts following bond measures in 2001, 2005 and 2014. The three measures totaled $1.068 billion.
Claire's new salary was not disclosed. Galatolo was making $467,700 a year at the time of his firing.
Claire's salary will be disclosed in his contract, which the Board of Trustees will consider at its next meeting on May 13.
In 1988, Claire joined the district as a faculty member and later became a dean and vice president.
Claire oversaw approximately $350 million of new construction and renovation for the College of San Mateo campus.