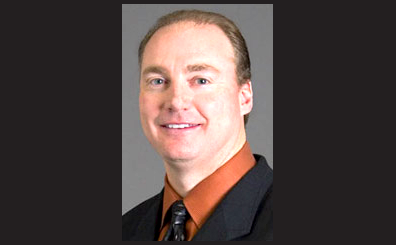 This story was printed Saturday, Aug. 24, in the Daily Post.
BY EMILY MIBACH
Daily Post Staff Writer
San Mateo County District Attorney Steve Wagstaffe said yesterday (Friday, Aug. 23) his office has executed search warrants in connection with the San Mateo County Community College District and former Chancellor Ron Galatolo.
He said his office is looking into allegations of harassment and improper handling of construction contracts. He said his investigators are gathering information to determine if they should open a full blown investigation, which could lead to criminal charges.
"It's very, very disturbing. Anytime you're dealing with contracts and money in the public trust, it can be disturbing," Wagstaffe said.
He declined to be more specific about the allegations his office is looking into. In 2014, the Post reported that the campaign committee promoting the college district's $388 million bond measure that year had raised $167,000 — nearly all of that came from construction contractors, labor unions, architects and others who would benefit from the bond passing.
Money from the bond issue would pay for constructing and upgrading classrooms and replacing aging roofs and heating and air conditioning systems. The bond would fund new technology, modernize technology and help make the campuses accessible to disabled students.
The Post was unable to reach Galatolo for comment.
Wagstaffe said his office's investigation has been underway for a few weeks and that search warrants have been issued.
New position for Galatolo
The college district — which is comprised of Canada College in Redwood City, Skyline College in San Bruno and the College of San Mateo — announced on Aug. 12 that Galatolo would be stepping down after 20 years as chancellor. The announcement said Galatolo left as the result of a "mutual understanding" between himself and the district's board.
He was given a new position — chancellor emeritus — which will pay what he was making as chancellor, $467,700 a year plus benefits.
Last week, the college district released Galatolo's new employment contract as chancellor emeritus. It says that he is supposed to work at home, not on campus.
Judge on call to resolve future problems
It also said that if the college district's board intended to fire him, the dispute would have to be heard by a judge both sides had chosen — retired San Mateo County Superior Court Judge Richard Kramer.
It's unusual for an employment contract to say that future disputes would have to go to a judge to be resolved.
His chancellor emeritus contract expires in March 2022, and it says the contract cannot be renewed or extended.
The emeritus contract essentially says Galatolo will be paid the same amount as he would have received if he had remained as chancellor under his old contract.
Only a fraction of the local news stories covered by the Daily Post appear on this website. To get all the local news, including many stories you can't find online, pick up the Post every morning at 1,000 Mid-Peninsula locations.