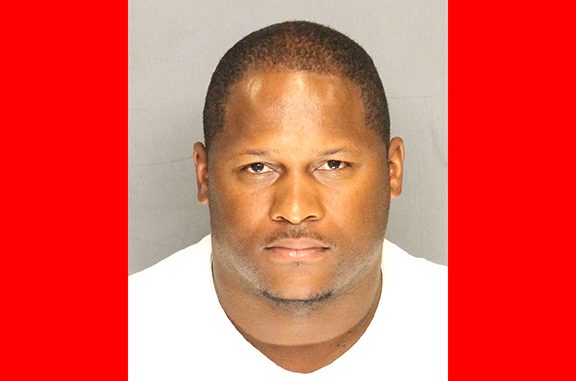 BY EMILY MIBACH
Daily Post Staff Writer
The former San Mateo police officer who is accused of multiple counts of sexual assault and rape began testifying yesterday (Sept. 26), denying any alleged wrong doing.
Noah Winchester, 35, dressed in a blue shirt, charcoal suit, black glasses and a red, white, grey and black tie, gave testimony that contradicted of one of his accusers, saying that he didn't take even one step into the Avalon Motel room that the woman was staying at.
Last week, a woman told the San Mateo County Superior Court jury that Winchester groped her, subjected her to a strip search but let her go because she was crying too much.
Yesterday, when asked by his attorney, Paul DeMeester, if he searched the woman in any way, Winchester said that he patted her down over her clothes, within the proximity of the woman's friend.
The woman told the court that Winchester sent her friend away. But yesterday Winchester told the jury of 10 men and two women that he was working on a "hunch" that the woman and her friend, Allan Booze, were either doing drugs in Booze's car or about to engage in prostitution because they were taking a long time to get out of Booze's car and into the motel room.
Winchester said he went up to the passenger side of the car, introduced himself and asked if either Booze or the woman were on parole or probation. The woman responded that she was on probation. Booze was not on probation or parole.
Winchester asked the woman to get out of the car, and asked her if she knew Booze's name, which she did not. Winchester got her name and patted her down, all at the rear of Booze's car, the opposite direction of the motel room's door.
'Scratched' his 'itch'
Winchester then went over to Booze, who was still sitting in his car, and asked if he knew the woman's name, and Booze did not. That, said Winchester, "scratched" his "itch" in trying to determine if something like prostitution was going on between the two.
However, according to both Booze and the woman, they are acquaintances, and Booze owed the woman a favor, and drove her from San Jose to the Avalon so she would be near where she needed to be for a probation appointment.
When the two arrived at the Avalon, Winchester pulled up behind them and asked if they were on probation. He then told the woman to go into her motel room where he allegedly strip searched her, she testified.
Winchester testified that after he questioned the two, he entered the woman's name into his car's computer to determine she was not wanted, he spent a few minutes looking her up, and eventually left the motel, waiting around the corner to make sure Booze left. Once he was certain that Booze would not return to the motel room, he left, and did not contact either of the two people again.
Faces possible life sentence
Yesterday was the first day of defense testimony in jury trial, which has now gone on for a week and a half. Winchester is accused of sexually assaulting women when he worked for the Los Rios Community College District in Sacramento County and later for the San Mateo Police Department. He was arrested in July 2016 on charges dating back to 2013.
The allegations came to the attention of the San Mateo Police Department in October 2015 after a woman complained to Burlingame Police that Winchester had raped her after telling her to go to the Coyote Point Recreation Area in San Mateo.
San Mateo police suspended Winchester at that time. But the case remained under wraps until it hit the news on May 12, 2016.
In July 2016, Winchester was arrested and charged with 22 felonies. If convicted, he could get a life sentence in prison.
Winchester will continue his testimony today.