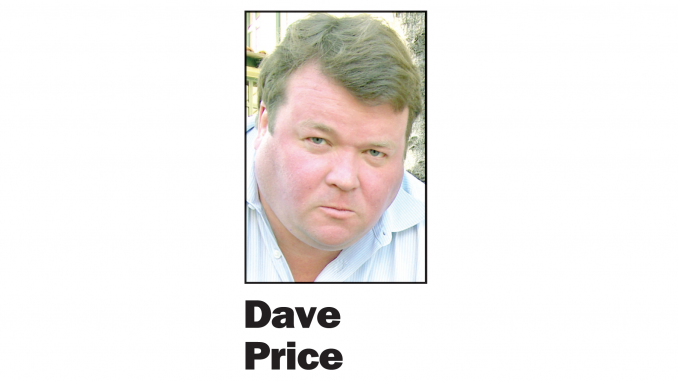 OPINION
BY DAVE PRICE
Daily Post Editor
It's been a strange few months at Los Altos City Hall, and I'm sure residents are scratching their heads, trying to figure out what is going on.
They can't even watch the council meetings live on TV any more.
This series of bizarre events began in January when Councilwoman Jeannie Bruins began complaining that her asthma was being agitated by the presence of cigarette-smoker Roberta Phillips at council meetings.
Though Phillips is a smoker, she's never ever lit up at a council meeting. Phillips is also a critic of the council faction that includes Bruins.
In January, City Attorney Chris Diaz approached Phillips and asked her to leave the meeting.
Phillips refused, pointing out that it was her right under the law to attend a council meeting. Phillips said Diaz immediately agreed and dropped the matter.
It was strange that Bruins didn't have a problem with former councilman Jean Mordo, a regular cigar smoker who sat on the same council dais with her for four years.
But Bruins' asthma became so bad that she wore a mask at one meeting.
Then the council meetings were moved to the Los Altos Youth Center.
The problem with that location is that the room gets hot, the acoustics are poor and it's not equipped for live broadcasts like the council chambers.
To a sneaky government official — and I'm not accusing anybody of that — moving council meetings to a place where they can't be broadcast allows for a lot of trickery. Things can be slipped by the public.
Bad elected officials hate scrutiny. The good ones welcome it.
The meetings are captured on video and available on the city's Facebook page. But they're not set up in a user-friendly manner. You have to know what you're looking for.
Bruins threatens legal action
At some point between January and July, Bruins threatened the city with a lawsuit or some other type of legal action, Mayor Lynette Lee Eng has said. Apparently, the threat was made verbally since the city denies there is a written claim.
Also, a second cause of Bruin's malady emerged — the new carpet in the council chambers. That new assertion allowed the city to back away from the absurd claim that it's Roberta Phillips fault.
On June 25, council held a study session on the location of its meetings. At the end (at 58:18 on the Facebook video the city posted) Mayor Lee Eng says, "We have a majority saying let's go forward with the PEG (a government acronym for funding of council meeting live broadcasts) fund project we have already approved a year ago at the current council chambers."
At that point, she looks over to Deputy City Manager Jon Maginot and City Manager Jordan and says, "Did you need a motion? Or was clear direction good enough?"
They didn't ask for any more direction.
But then somebody yelled "study session," which could be interpreted as a city employee saying the decision wasn't binding since it wasn't at a regular meeting.
However, the city's official minutes of the meeting show that council directed Jordan to return the meeting to the council chambers. (Here's the link to the minutes.)
Despite the direction Jordan was given, council continued to hold its meetings in the Los Altos Youth Center as if nothing had happened.
What can council do?
If Lee Eng is unhappy about this, she has the authority as mayor to put the meeting location on the agenda of an upcoming regular meeting and have a roll call vote on whether to bring the meetings back to the council chambers.
If Jordan defies that decision, then it's appropriate to replace him as manager. The city manager is supposed to follow the instructions of council, not the other way around.
Jordan's defenders, many of whom are on the pro-development side of Los Altos politics, insist that the city manager has every right to defy the council's wishes because the Americans with Disabilities Act trumps the actions of local elected officials. In other words, the city manager can ignore his bosses. Only in Los Altos!
Of course, anyone who has experience with the ADA knows there's a lot of room for interpretation over how the law applies to particular situations. Across the country, court cases are battled every day over what the law means. Lawyers make a fortune litigating ADA claims. There's also an industry of consultants who make good money advising businesses on ADA. You can find a consultant who will support just about any interpretation you have of the ADA.
Not surprisingly, Jordan hired an ADA consultant for $50,000.
A simple solution
One simple idea would be to have Bruins participate in council meetings from home via Skype or phone. Council members in other cities who are out of town have participated in meetings this way for years. It's not new.
That would allow the rest of council to return to its chambers and let the public once again view the meetings live on TV. That's an easy solution to this problem. But my guess is that Los Altos will find a clumsy and expensive fix that will be more divisive than the original problem.
Editor Dave Price's column appears on Mondays. His email address is [email protected].