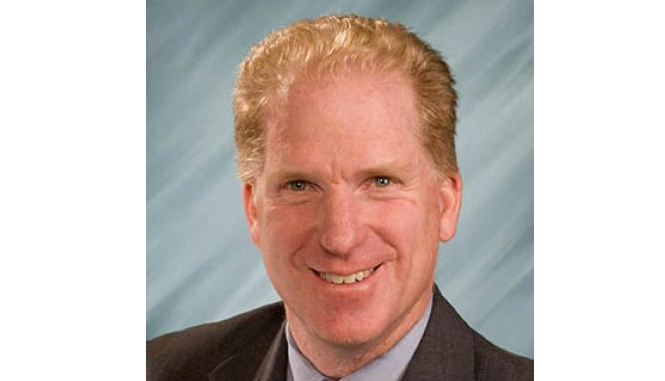 BY SARA TABIN
Daily Post Staff Writer
Los Altos City Manager Chris Jordan, who has ignited controversy for ignoring a 4-1 council directive, was paid $141,652 to leave his last job as city manager for West Linn, Ore.
The Post obtained a copy of Jordan's separation agreement with West Linn after filing an open records request with that city. He got $112,918, which equaled nine months pay and was also allowed to keep his health insurance benefits for nine months. In addition, Jordan was given $28,734 in accrued vacation days. His payout totaled $141,652.
The 2015 agreement said a majority of the city council had asked that Jordan give them terms by which they could enter into a separation agreement with him. As part of the agreement, Jordan and the city agreed they wouldn't sue one another.
Jordan declined to comment on the agreement yesterday. He said in en email to the Post that he is proud of his accomplishments in West Linn. Although he has "no secrets" about his time there, he said he never discusses his contract or anything to do with his employment with the press.
The separation agreement says that if it is necessary for West Linn to provide a reference for a prospective employer, Jordan should direct that employer to contact West Linn's Human Resources manager, who would release his dates of employment, final salary and position held.
Did the Los Altos council know?
Los Altos Councilwoman Jan Pepper did not respond directly when asked if the council had seen the severance agreement before hiring Jordan. Pepper, who was on the council committee that hired Jordan, said he had been upfront about his departure from West Linn when he was hired.
"He had told us there had been a change in council members," she said. "That's always a challenge for all city managers. I think it is pretty common that some council members will like a city manager and some will not like a city manager."
Pepper said she thinks Jordan is doing a good job in Los Altos.
Jordan drew criticism in Los Altos for ignoring a vote by the majority of council to return the council meetings to the Civic Center chambers.
Council meetings were moved to the Los Altos Youth Center after Councilwoman Jeannie Bruins complained that the chambers were triggering her asthma.
Dispute over location of council meetings
Residents have complained that the youth center is hot and lacks the proper equipment to livestream the meetings. The council voted 4-1 to move back to chambers, but Jordan failed to follow through.
Prior to taking the job in Los Altos, Jordan was a controversial figure in West Linn because of his aggressive management style.
West Linn Council President Teri Cummings, who helped hire Jordan over a decade ago, said he was controlling.
Jordan systematically replaced city department heads and convinced council to hire an attorney that worked under him to deal with the city's legal needs, said Cummings. Normally, the city attorney works for the city council, not the manager, though the manager can consult with the attorney. In this case, Jordan wanted an attorney to work directly for him in West Linn, a town with a population of 26,000.
A 2015 article about Jordan's resignation in the West Linn Tidings, a newspaper there, says his career change was set in motion during the 2014 election when current Mayor Russ Axelrod and former Councilwoman Brenda Perry unseated two incumbent council members. The pair had been critical of city employees, especially Jordan, during their campaigns.
Jordan's severance agreement with the city was signed by Jordan and Axelrod.
Earlier stories
• Sept. 6, 2019 — City manager clashed with council members in his previous job in Oregon
• Sept. 4, 2019 — City spends $50,000 on councilwoman's asthma claims; city manager overrides council decision
• Feb. 23, 2019 — Councilwoman, resident at odds over cigarette odor