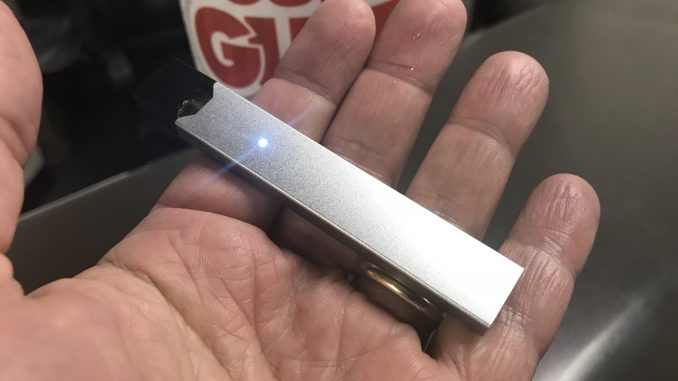 BY SARA TABIN
Daily Post Staff Writer
A citywide ban on the sale of all vaping equipment was proposed during an emotional Palo Alto City Council study session last night (Oct. 21).
The discussion was in response to two public health crises tied to vaping: use among teenagers and a mysterious lung ailment that has sickened more than 1,000 people.
A Palo Alto vape ban was proposed by members of Human Relations Commission during a study session with council. Commission chair Gabriel Kralik got upset when Councilwoman Alison Cormack said she didn't think the solution to vaping was simply telling kids what not to do.
"If this council can't take action to pull vaping products off the shelf, who can?" asked Kralik.
Kralik said his son constantly sees other students vaping in his middle school bathroom.
Another commission member immediately remarked that Kralik was speaking for himself, not the whole commission.
Councilman Greg Tanaka also said his kids see other students vaping in school bathrooms. Tanaka said he is concerned about whether a vape ban would be enforceable since schools can't even prevent kids from vaping on school property.
Councilwoman Lydia Kou said she is worried about the environmental impacts of vaping because of chemicals that are used in vape pens. She said those chemicals could have an affect on climate change.
Commission member Valerie Singer told council that the commission is forming a committee to study youth vaping. They could come back with a proposal for an ordinance in the future. The commission previously discussed the issue at their September meeting.