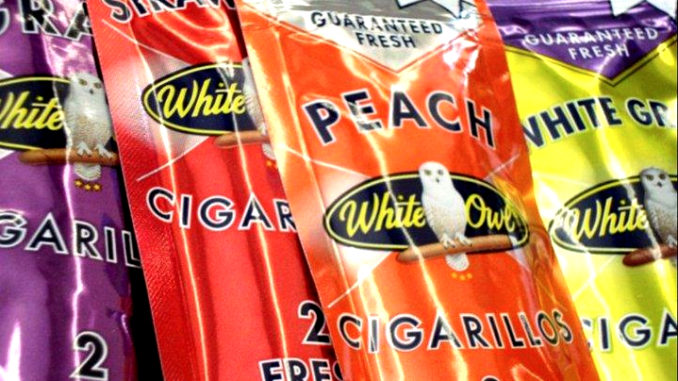 BY EMILY MIBACH
Daily Post Staff Writer
Menlo Park is slated to be the next city to ban the sale of flavored tobacco products.
On Tuesday (Oct 15), Mayor Ray Mueller asked the rest of council if they would be open to discussing the ban at a meeting before the end of the year, and everyone said yes.
San Carlos, Portola Valley and San Mateo County's Board of Supervisors, which governs the unincorporated portions of the county like North Fair Oaks, have all already banned the sale of flavored tobacco.
Typically, proponents of the ban say they want to keep flavored tobacco, including menthol cigarettes, out of the hands of children.
On Thursday (Oct. 17), Juul announced it would stop selling fruit and dessert flavors, acknowledging the public's "lack of trust" in the vaping industry.
The flavors affected by yesterday's announcement — mango, creme, fruit and cucumber — account for less than 10% of Juul's sales. The flavors had only been sold through Juul's website after the company pulled them from stores last November.
Mint, menthol most popular Juul will continue selling its most popular flavors, mint and menthol, for now. A spokesman said the company is reviewing its products and has not made "any final decisions."
Teen favorites
Mint and menthol account for most of Juul's retail sales, according to analysts, and are the most popular flavors among teens.
The San Francisco-based company will also continue to sell its tobacco-flavored vaping pods.
The Campaign for Tobacco-Free Kids' Matthew Myers said that Juul's decision to keep selling mint and menthol shows "it isn't serious about preventing youth use."
"Juul knows that 64% of high school e-cigarette users now use mint or menthol flavors and this number is growing all the time," Myers said in a statement.
His group and others are urging the Trump administration to follow through on its proposal to ban all vaping flavors except tobacco.
The Associated Press contributed to this report.