Correction: An earlier version of this story said that the incident occurred in the Kaiser Redwood City Emergency Room. That was based on a statement from Redwood City police that, at one point, said the incident was in the ER and then said it occurred in the lobby. Kaiser's spokesman, Karl Sonkin, told us that the incident happened in the lobby to the ER, not the ER itself.
BY EMILY MIBACH
Daily Post Staff Writer
A man with a knife and replica gun walked into the emergency room lobby at Kaiser Hospital in Redwood City and threatened employees, police said.
The incident happened at 6:30 a.m. Friday (Oct. 11) at the hospital at 1100 Veterans Blvd.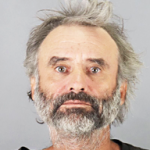 Arrested was Thomas Smith, 56, of Redwood City, police said. Kaiser said he was not a patient.
"The man proceeded to throw the knives, which did not hit anyone, and to damage the lobby walls and windows with the butt of the pellet gun. The security supervisor called 911 and Redwood City police arrived within two minutes," a statement from Kaiser said.
Officers ordered Smith to drop the fake gun and knife, and he complied with the order.
No one was injured, other than Smith, who had a minor self-induced cut, according to police.
Smith was later booked into jail on suspicion of attempted murder, burglary, vandalism, criminal threats, exhibiting a weapon and being under the influence of drugs.
Smith is in jail on a no-bail status, and will be in court on Tuesday (Oct. 15).