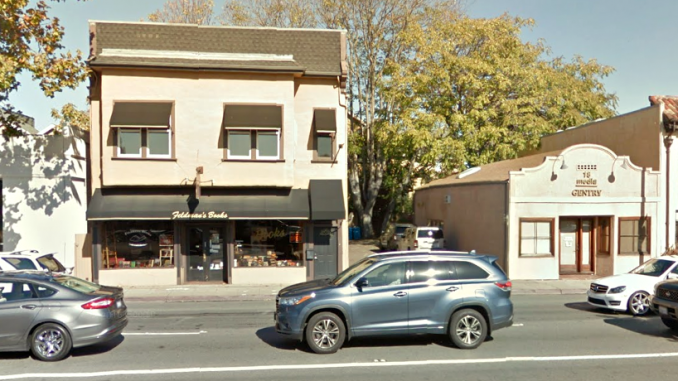 BY EMILY MIBACH
Daily Post Staff Writer
Menlo Park residents want to stop the replacement of a used bookstore on El Camino Real with a housing development.
Local developer Chase Rapp wants to demolish Feldman's Bookstore at 1170 El Camino and the former Gentry Magazine building at 1162 El Camino and build nine apartments.
The city's planning commission on Oct. 7 heard from nearly two dozen residents and fans of the store who want to see it stay.
"I would love to see more housing alongside, not instead of, Feldman's books," said Timothy Ivancic.
Similarly, Charlotte Layton, who said she is trying to find housing in Menlo Park, said she doesn't want it to come at the cost of losing Feldman's.
"The three (low-income) units would be exciting," Layton said. "But I have to wonder if the developer leveraged the housing to make the destruction of these buildings and a 23-year-old small business a bit easier for the community to swallow."
Project architect Toby Long said the group behind the project is trying to respond to the comments they have received, leading to the tweaking of the exterior of the building.
But he said there are no current plans to keep Feldman's at 1170 El Camino.
Commissioner Henry Riggs pointed out that Menlo Parkers were able to save a portion of the old Foster's Freeze, so perhaps they can figure out a way to keep the book store around.
No vote was taken at the Oct. 7 meeting because the developer is still working on the plans and hasn't submitted an application with the city.