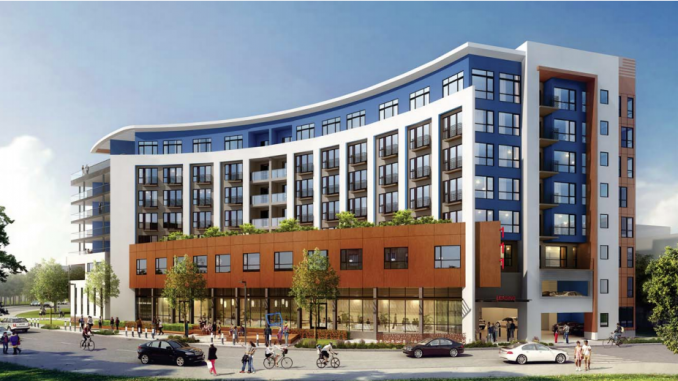 BY EMILY MIBACH
Daily Post Staff Writer
A proposal to add 94 new apartments to Menlo Park's east side was met with apprehension by neighbors of the project at last night's (June 18) Planning Commission meeting because of traffic concerns.
The development, slated for 111 Independence Drive near the recently completed Hotel Nia, would have 134 parking spaces, which could mean 134 more cars on the roads. Belle Haven residents Rose Bickerstaff, Cecilia Taylor and Pamela Jones went to the microphone to express their neighborhood's distress regarding traffic.
"The neighborhood association doesn't want more build out," said Bickerstaff, pointing out that not much housing is being built elsewhere in the city.
Commissioner Henry Riggs lives in the Lorelei Manor neighborhood, which is across Highway 101 from the project. He said his neighborhood has seen additional traffic as a result of the growth on the city's east side.
"Even though I know a lot of work is going on behind the scenes to improve our transportation … there is nothing that is before us that will come online in the next two years when this building, and maybe the last three projects we've seen, would come online," Riggs said. "It's hard to approve another project even though it's housing."
Commissioners John Onken and Drew Combs asked the developer, Menlo Park resident Sateez Kadivar, to consider reducing the amount of parking spaces included in the project in order to decrease the amount of cars coming in and out of the complex.
The 85-foot, 84,499-square-foot building would replace a 15,000-squarefoot single-story office building.
Last night was only a review session of the project and no approval was given. Now Kadivar, his architect and the city's Senior Planner Kyle Perata will likely make changes to the project before it returns to the planning commission for approval.