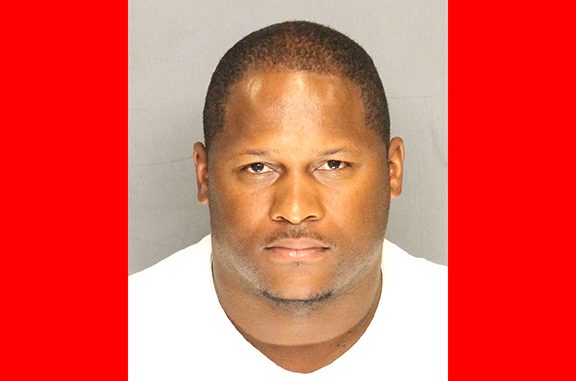 BY EMILY MIBACH
Daily Post Staff Writer
The prosecutor in the trial of Noah Winchester, the former cop who is accused of sexually assaulting and raping women while on duty, started her closing statement by giving jurors a glimpse of the defendant's state of mind.
Prosecutor Alpana Samant read from a college newspaper where Winchester once was a cop. "The best thing about being a police officer is you do whatever you want to do," Samant quoted Winchester as saying. The quote was from a profile the Los Rios Community College District student newspaper did of Winchester in 2014. The district is in Sacramento County, where Winchester was employed before he was hired as a San Mateo police officer.
"That tells you what he thought of his position and authority," Samant told the jury of 10 men and two women on Wednesday (Oct. 2). The jury has heard just over two weeks of testimony and arguments relating to the former cop.
Winchester is accused of sexually assaulting four women in Sacramento and San Mateo while on duty as a police officer.
Commonalities in victims' stories
After reading the line from the newspaper article, Samant began to recite some of the common themes that Winchester's alleged victims say happened to them during their interactions with the ex-cop, such as him telling them to take off their clothes, bend over and cough, which almost all of Winchester's victims say happened to them.
"The defendant is someone we all entrusted with a uniform, gun and badge and asked to serve our community," Samant said. "But what he did was hunt and prey on the most vulnerable women in our society."
Samant pointed out that all four of Winchester's alleged victims were either homeless, alcoholic or addicted to drugs.
"He picked them because they were the women no one would believe," Samant said. She pointed out that all four women did not want to report the assaults because they were scared they wouldn't be believed.
Street sweeper connected victim with police
The crimes only came to light when a Burlingame street sweeper came across a woman on October 20, 2015, who was passed out in her car along El Camino Real. The woman told the street sweeper that she had just been raped by a cop in Coyote Point in San Mateo. She pleaded with the street sweeper not to report her. The street sweeper called the Burlingame Police who started the investigation into Winchester before handing it off to the District Attorney's office.
Samant played a brief clip of the woman's interview with a Burlingame police officer when she talked about how scared she was to tell the police that a police officer raped her.
"I won't get help from the police because it was the police who raped me. It's like telling the cheerleaders that a girl hit you and expect all the cheerleaders to believe you," she said. "I'm scared something bad will happen to me."
After discussing the commonalities between the victims and how Winchester approached each of them while under the guise of traffic stops, she began to break down each of the 14 charges that Winchester is facing.
Yesterday's hearing ended at 3:30 p.m. and Samant was only able to get through part of the list of charges. She will resume her closing statement today (Oct. 3).
Defense will get its turn
After Samant finishes, Winchester's attorney Paul DeMeester will have a chance to make his closing statement.
A unanimous verdict is needed to convict Winchester on each charge. A juror who has a "reasonable doubt" can vote to acquit. Often in criminal cases, the defense will emphasize evidence that suggests there is a reasonable doubt in the prosecution's case.
Winchester, 35, of Stockton, was arrested in July 2016 on charges dating back to 2013.
The assaults and rapes allegedly occurred while Winchester was an officer for the Los Rios Community College District in Sacramento County from Jan. 1, 2013, to Jan. 16, 2015, and while he was a San Mateo police officer from late January 2015 until his suspension in October 2015. Winchester has since resigned as a San Mateo police officer.
Arguments in Winchester's case are expected to wind down today and instructions will be given to the jury, which is expected to begin deliberating on Tuesday (Oct. 8) because DeMeester is unavailable tomorrow and Monday.
If convicted, Winchester could get life in prison.