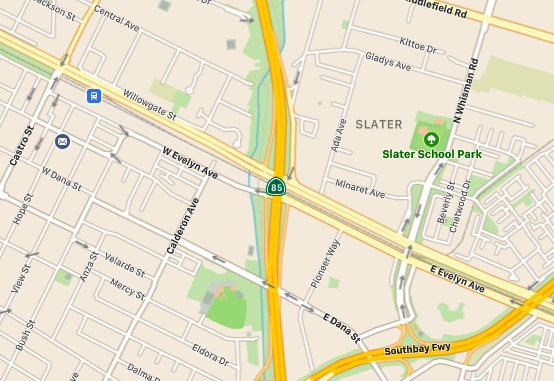 By the Daily Post staff
Two people were killed early this morning (Sept. 13) in a wrong-way driver crash on Highway 85 in Mountain View, according to the CHP.
The collision happened in the northbound lanes of Highway 85, just north of Evelyn Avenue.
When CHP officers arrived, they found a 2018 Ford on its side, engulfed in flames. Officers soon discovered that the Ford had been traveling south in the northbound lanes of Highway 85 when it collided head-on with a Honda that was traveling north in the northbound lane.
Both drivers were pronounced dead at the scene by emergency personnel. There were no passengers in the vehicles. The names of the two haven't been released though the CHP said it appears the Ford driver is from Mountain View. The Honda driver is from American Canyon.
The driver of the Ford, a woman, did not appear to be wearing her seatbelt and was trapped in the ford after the collision, the CHP said.
The driver of the Honda, a man, was wearing his seatbelt, but he still suffered fatal injuries.
The CHP said it doesn't know right now if drugs or alcohol were a factor in the crash.