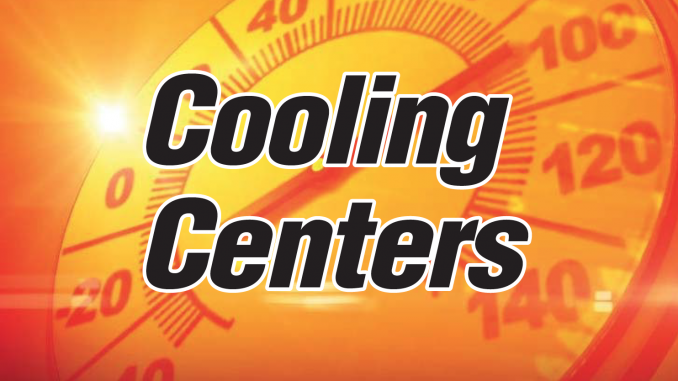 By the Daily Post staff
Today's high in the mid-Peninsula is expected to reach 95 today, and that has prompted the city of Menlo Park to open four cooling centers.
Belle Haven Branch Library
413 Ivy Drive
Hours: Noon.–6 p.m.
Onetta Harris Community Center
100 Terminal Ave.
Hours: Noon.–8 p.m.
Menlo Park Main Library
800 Alma St.
Hours: 10 a.m.–6 p.m.
Arrillaga Family Recreation Center
700 Alma St.
Hours: 8 a.m.–8 p.m.
Water is available at all locations.
Here are some pointers from the city about heat:
Heat is the No. 1 weather-related cause of death in the United States every year.
With temperatures above 90 degrees, there is an increased risk of heat-related stress and illness. Most susceptible are the very young, the elderly, those without air conditioning and those participating in strenuous outdoor activities.
Avoid poorly ventilated areas and prolonged work in the sun.
Keep plenty of fluids on hand and try to stay inside, or take frequent breaks in an air-conditioned environment.
Know the signs and symptoms of heat exhaustion and heat stroke.
Wear lightweight, loose fitting clothing.
Never leave children unattended in a vehicle. Check the backseat before exiting. During extreme heat, vehicle temperatures can reach lethal levels in a matter of minutes.
Routinely check on family members, neighbors, elderly, chronically ill and friends. If they have air conditioning available, encourage them to use it.
Replace salt and minerals: heavy sweating removes salt and minerals from the body that need to be replaced. A sports drink can replace the salt and minerals you lose in sweat.
If you are on a low-salt diet, have diabetes, high blood pressure or other chronic conditions, talk with your doctor before drinking a sports beverage or taking salt tablets.