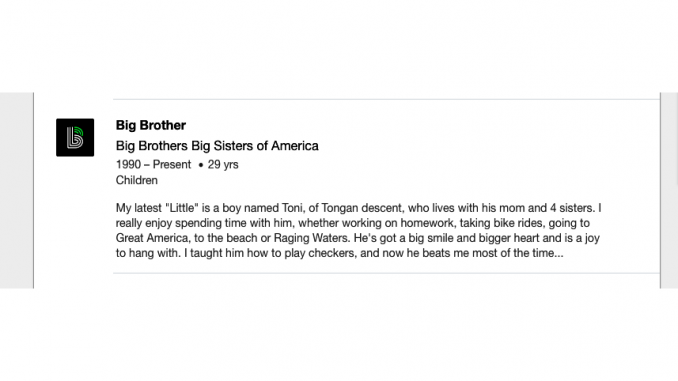 BY EMILY MIBACH
Daily Post Staff Writer
Randy Haldeman, the west Menlo Park man arrested on suspicion of molesting young boys over the course of 27 years, wrote on his LinkedIn page that he had volunteered with the Big Brothers and Sisters of America Organization for 30 years.
He even posted a touching story about a boy he met through the organization that he takes on bike rides and trips to Great America Amusement Park.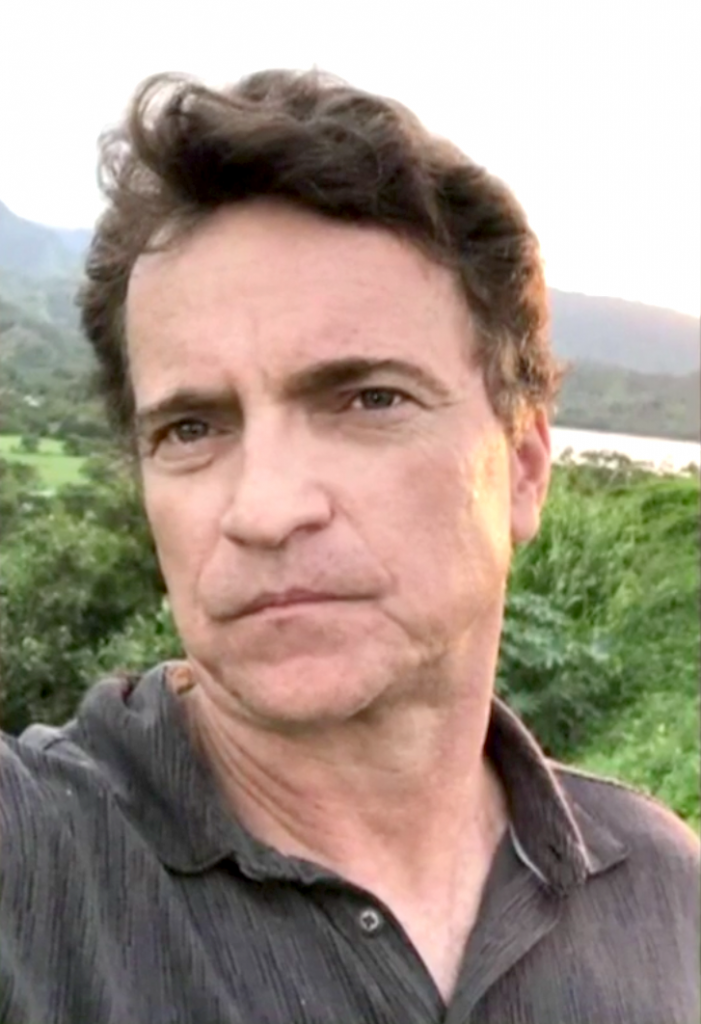 But Dawn Kruger, the Bay Area CEO of Big Brothers and Sisters, said yesterday that his claim is a lie.
"He was not a big brother with our program, here or anywhere," Kruger told the Post.
The organization checked its local and national databases to see if Haldeman had ever volunteered with the organization, and he hadn't.
Haldeman wrote in his LinkedIn profile that he recently met a boy through Big Brothers.
"My latest 'Little' is a boy named Toni, of Tongan descent, who lives with his mom and four sisters. I really enjoy spending time with him, whether it's working on homework, taking bike rides, going to Great America, to the breach or Raging Waters. He's got a big smile and bigger heart and is a joy to hang with. I taught him how to play checkers, and now he beats me most of the time…." Haldeman wrote.
Big Brothers and Sisters sent a request to LinkedIn that the company scrub any mention of the organization from Haldeman's page, Kruger said.
Big Brothers and Sisters of America Organization matches up adults with children and teens, who then form a mentor/mentee relationship aimed to help kids stay on the right track.
Mentors are vetted
Kruger said all mentors are vetted through a multi-step application process. They fill out an application, are interviewed by the nonprofit's employees and a criminal background check is conducted, including a sexual offender registry check. All mentor applicants must also provide three references, who the nonprofit also interviews.
Once a match is made, the organization constantly checks in with the child and their family to make sure the volunteer is treating the child right, Kruger said. The organization also sets guidelines on activities the pair can do together that more or less limits their time together to a couple of hours every week or every other week, Kruger said.
Haldeman, 58, is accused of sexually abusing boys between 8 and 13 years old from 1987 to 2015. Haldeman's victims that police have already interviewed knew him as the photographer for a swim team that practices at the Ladera Recreation Center at 150 Andeta Way in Portola Valley, according to San Mateo County Sheriff's Detective Rosemerry Blankswade.
When deputies arrested Haldeman at his west Menlo Park home on the 2000 block of Camino de las Robles Thursday morning, they had spoken with three people who said that Haldeman had abused them, Blankswade said.
Since news broke about Haldeman's arrest, more victims have come forward, said Blankswade. The sheriff's office has been speaking with these new victims and working on furthering its case against Haldeman.
It is possible that if deputies are able to build cases around any other victims that come forward, Haldeman can be re-arrested and booked into jail at a higher bail, said District Attorney Steve Wagstaffe, who has not seen Haldeman's case file yet. Haldeman's first court appearance is set for Aug. 26.
Free on bail
Haldeman is out of jail on $200,000 bail, which he posted around 3 p.m. on Thursday, said Blankswade
.
Deputies were told in January that multiple sexual assaults had occurred at the Ladera Recreation Center. That tip came from an adult who knows one of Haldeman's victims, Blankswade said.
The Sheriff's Office asks that any victims of Haldeman or anyone who may have information about his conduct around children, contact Detective Joesph Fava at (650) 363-4192 or [email protected] or Detective Sgt. Joe Cang at (650) 363-4008 or [email protected].