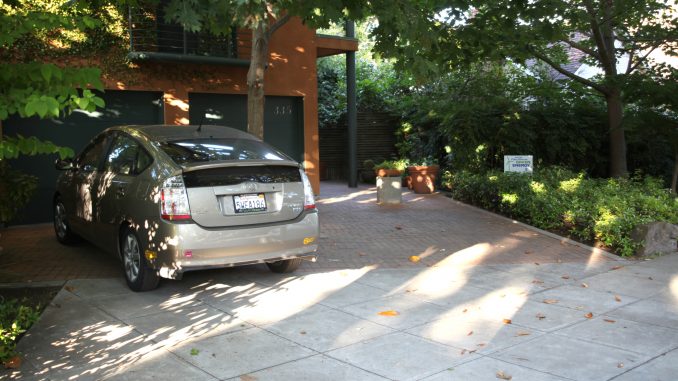 BY EMILY MIBACH
Daily Post Staff Writer
Former Palo Alto City Manager Jim Keene's house has sold for $3.9 million, double what he paid for it in 2010.
Keene, who retired in December, owned a 33.8% share of the two-bedroom house at 335 Webster St. in the Downtown North neighborhood. The city owned 66.2% of the home.
The city helped Keene buy the house in 2010. The city paid $1.4 million of the $1.9 million purchase price. He had to pay $500,000.
To pay his share, he borrowed $468,750 from the city, with the City Council's approval.
Then he made $250,000 in improvements, of which $125,000 he borrowed from the city via a second mortgage loan approved by council on Aug. 2, 2010. After he retired last December, he and his wife moved to Bainbridge Island outside of Seattle and put the house up for sale.
The home was sold June 14 to Fernando Pereira and Ana Pereira Carvalho.
Of the $3.9 million, the city got $2.4 million, Keene got $1.2 million, and the rest went to real estate commissions and transfer taxes.
After Keene announced his retirement, City Council considered buying out Keene and keeping the house for the city.
The council had considered offering the house to the next city manager, fire chief or police chief, reasoning that Palo Alto real estate would only appreciate in value.
Councilman Tom DuBois and Mayor Eric Filseth said at the April 8 meeting that the house would help attract candidates for those open positions. Filseth pointed out that the city charter requires city managers to live in town.
However, council voted 4-2 on April 9 to sell the house. Mayor Eric Filseth and Vice Mayor Adrian Fine dissented, and councilwoman Liz Kniss was absent.