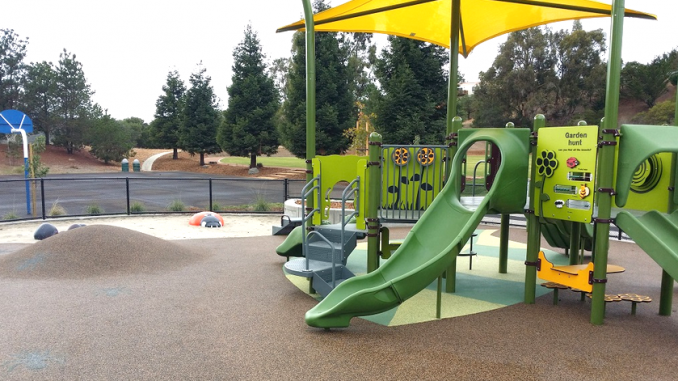 A 15-year-old boy who is believed to be responsible for anti-Semitic and racist graffiti has been arrested in Crestview Park in San Carlos, according to the San Mateo County Sheriff's Office.
At least two incidents of swastikas and racial slurs found recently in San Carlos prompted detectives with the Sheriff's Office to watch various parks in the city, according to sheriff's spokeswoman Detective Rosemerry Blankswade.
On Wednesday at about 9:45 p.m., they stopped a 15-year-old boy leaving the restroom in Crestview Park, on the 1000 block of Crestview Drive. He had graffiti tools and other paraphernalia, according to the sheriff's office.
He was arrested on suspicion of vandalism, possession of a dagger and possession of tobacco products and later was released to his parent.
Two other youths who weren't present at the time were also identified as possible suspects in the recent vandalism. They are being investigated for separate incidents of vandalism.
— Bay City News