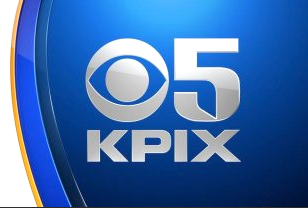 From staff and wire reports
AT&T has dropped KPIX Channel 5 and other CBS channels from its U-verse and DirecTV systems because of a dispute over how much CBS should pay AT&T in re-transmission fees.
The outage began Saturday (July 20), 16 days after AT&T pulled the plug on 174 Nexstar stations including KRON Channel 4 in a similar payment dispute.
Years ago, TV broadcasters like CBS and KPIX made all of their money from commercials. But today as much as half of the revenue a TV station or network makes comes in the form of fees from cable and satellite services. As those fees increase, the rates consumers pay to subscribe to a cable or satellite service increase, too. That's led consumers to drop those services in favor of streaming programming. KPIX, KRON and other local channels are also available over the air for free by simply setting up an antenna.
U-verse, a service for cable subscribers, and DirecTV, a satellite service, are both owned by AT&T.
CBS channels that have been blacked out include KPIX 5, KBCW Channel 44, CBS Sports Network and the Smithsonian Channel. The outage is nationwide, affecting about 6.6 million subscribers of DirecTV and U-verse. CBS' entertainment cable channels — Showtime and Pop — are carried by AT&T under a separate contract and aren't being blacked out.
Both the television network and AT&T hurled accusations at each other for failure to agree on what CBS is paid for programming.
"We have offered to pay CBS an unprecedented rate increase and the highest fee we currently pay to any major broadcast network group. CBS has refused," AT&T said in a statement. "We also asked CBS to allow us to sell its CBS All Access streaming service. Again, CBS refused even though CBS already allows our competitors like Roku and Amazon to market that stand-alone offering. The reason for CBS' refusal is because CBS and other companies that own local CBS affiliates — such as Nexstar, Tribune and Sinclair — want to limit customers' choices so broadcasters can keep using blackouts to cut off consumer access and inflate their fees. Either way, consumers lose."
CBS blamed AT&T for the blackout.
"AT&T's willingness to deprive its customers of valuable content has become routine over the last few weeks and months, and recent negotiations have regularly resulted in carriage disputes, blackouts and popular channels being removed from their service," CBS Corp. said in a statement to the show business newspaper Variety.
CBS said that while it didn't want its customers caught in the middle, it is determined to fight for fair value. The network warned that the loss of CBS programming "could last a long time."