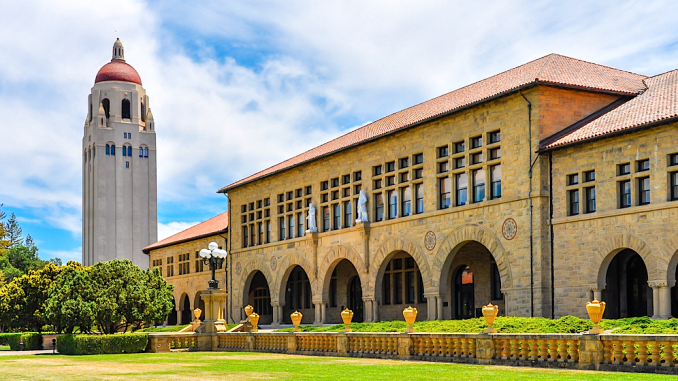 BY ALLISON LEVITSKY
Daily Post Staff Writer
A Stanford undergraduate has been found dead in campus housing, according to university officials.
Police don't suspect foul play in the death, and the Santa Clara County medical examiner couldn't be reached for more information.
The student, whose body was discovered Friday (June 14), was enrolled in Stanford's co-terminal degree program, which allows students to earn their bachelor's and master's degrees at the same time.
University officials communicated with the student's family Friday and said they were not in a position to release the student's identity. Police didn't indicate how the student died.
"It is difficult for me to convey the depth of anguish I feel, and I know many of you will feel, at this news," Vice Provost for Student Affairs Susie Brubaker-Cole wrote in an email sent campus-wide on Friday. "It is impossibly challenging to comprehend the death of another student at Stanford this year."
The student was the fourth Stanford student to die since February.
• On Feb. 11, materials science and engineering Ph.D. student Ziwen "Jerry" Wang died by suicide in an engineering lab in the Paul G. Allen Building.
• On March 8, Olympic cyclist and computational mathematics student Kelly Catlin died by suicide in her campus residence.
• And on March 22, Stanford junior and Palo Alto High School graduate Mischa Nee died after falling on some rocks while hiking on the Spanish island of Mallorca.
The student's death yesterday coincided with the first day of Commencement Weekend.
"Commencement Weekend is a time of great joy, and we are mindful of the many celebrations taking place across campus as students, family and friends mark this milestone for our graduates," university President Marc Tessier-Lavigne and Provost Persis Drell said in an email to students and faculty. "However, we believe it's important to acknowledge this death in our community, and several others that have occurred this year, before this weekend's ceremonies and our graduates' departure from campus."
While the circumstances behind Friday's death haven't been disclosed, Tessier-Lavigne and Drell called for a "deep, sustained conversation" about how the university can provide resources and support for the physical, mental and emotional well being of students and others on campus.
"We will make this a centerpiece of the dialogue we hope to have with all of you when we return in the fall," Tessier-Lavigne and Drell said. "We hope that as many of you celebrate with loved ones this weekend, you will keep those we have lost in your thoughts, and reach out to each other to offer support, empathy and care."