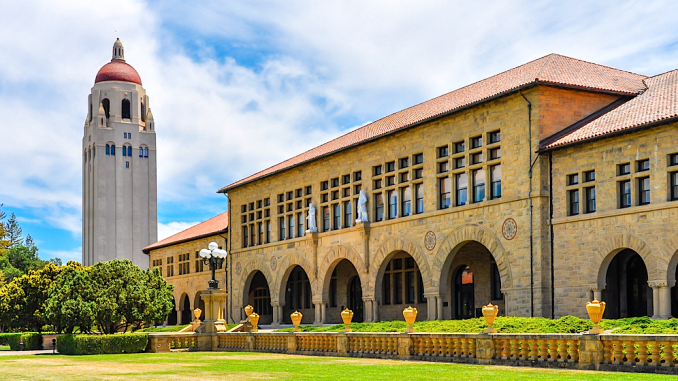 By the Daily Post staff
Stanford President Marc Tessier-Lavigne announced today (Aug. 13) that the university won't invite freshman or sophomores to campus this fall due to the coronavirus outbreak.
Instead, instruction will occur remotely for the most part, he said.
In late June, Stanford announced that freshmen and sophomores will be on campus this fall and next summer while juniors and seniors will be on campus for the winter and spring. Now those plans have been tossed out.
"Our initial plans for the coming year were developed amid a changing public health situation," Tessier-Lavigne said in an email to the campus community. "At the time, it was reasonable to expect that the situation would continue to improve by this point in the summer. However, as we all have seen, there has been a dramatic reversal in California's reopening due to the increased spread of COVID-19."
He pointed out that nearly 600,000 COVID-19 cases have been reported in California and more than 10,000 deaths. Much of the state, including all of the Bay Area, has been placed on a state "watch list" due to worsening trends in coronavirus indicators.
Tessier-Lavigne said that on Friday the state issued guidance to colleges and universities about reopening.
"The guidance also reflects the deep challenges associated with trying to provide anything close to a 'normal' on-campus undergraduate experience given the current state of the pandemic," Tessier-Lavigne said. "Significantly, the guidance does not allow most indoor classes as long as the county in which a college or university is located is on the state's watch list. The guidance also currently prohibits communal dining, most gatherings and social events, the use of indoor common spaces such as lounges, visitors to campus and other aspects of campus life."
Tessier-Lavigne also said Stanford also been looking at the other "ramifications" of the current coronavirus situation, which included Pac-12's decision to cancel all fall sports including football.
Tessier-Lavigne said that the new "hope and expectation" is to bring freshmen and sophomores back for the winter quarter and juniors and seniors back for the spring quarter.
Graduate and professional students can remain on campus if they wish, he said.
"All of us miss the unique, vibrant, palpable spirit of Stanford that is created when we are here together, living and learning in community," Tessier-Lavigne said. "Each of us embodies this Stanford spirit, and I am confident that we can sustain the collective energy of our extraordinary community throughout this crisis, until we can be present together once again on the Farm."