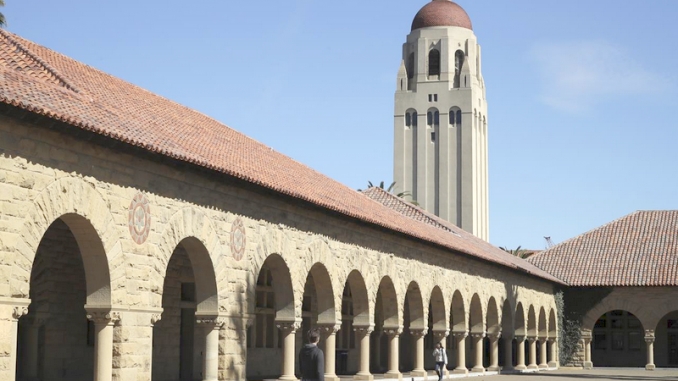 BY SARA TABIN
Daily Post Staff Writer
Stanford freshmen and sophomores will be on campus this fall and next summer while juniors and seniors will be on campus for the winter and spring, the university announced today.
There likely won't be parties or other large gatherings next year. Face coverings will be required everywhere except dorm rooms and most classes will be online even for students who are on campus, according to the announcement from Vice Provost for Student Affairs Susie Brubaker-Cole and Vice Provost for Undergraduate Education Sarah Church.
Students who decide to stay home don't have to come to campus, but no one is allowed on campus for more than two quarters without an exception. Student-athletes that need to train, homeless students and international students with visa issues are among those who can apply for an exception. It is not clear yet whether or how sports games will take place.
The plans are still subject to change. Brubaker-Cole and Church said students should wait to get airline tickets or purchase flexible tickets.
"We may change this plan if there is a surge in COVID cases, or if there is, for example, a vaccine that allows us to bring more students to campus safely," they said.
The announcement says Stanford is creating "special experiences" for the freshmen and sophomores when they are on campus. The university is also developing internships and job shadowing opportunities that students can apply for and participate in while they are away from campus.