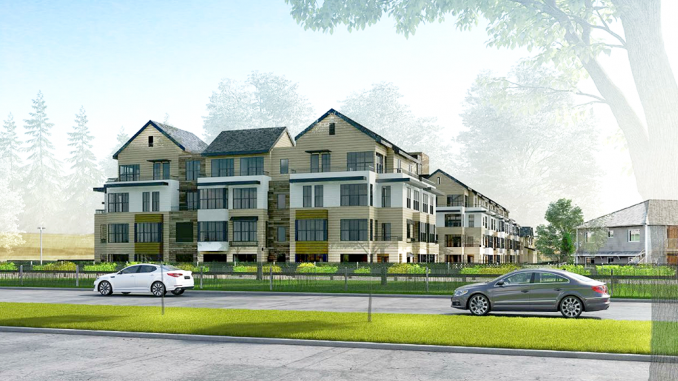 By the Daily Post staff
Big-time housing development in Mountain View has continued with City Council approving a 226-unit apartment complex at 1720 Villa St. in the Shoreline West neighborhood.
The council voted unanimously to approve the project on Tuesday (June 4) and also voted to require that the 33 on-site affordable units are rented at below market rate in perpetuity, rather than for the 55 years required by city code.
A vacant 16-unit studio apartment complex and three single-family homes will be torn down to make room for the development.
Prometheus Real Estate Group of San Mateo proposed the development, which will sit on a 3.29-acre site with a 0.4-acre park.
The project will include 15 studios, 124 one-bedroom apartments, 82 two-bedroom apartments and five three-bedroom apartments.