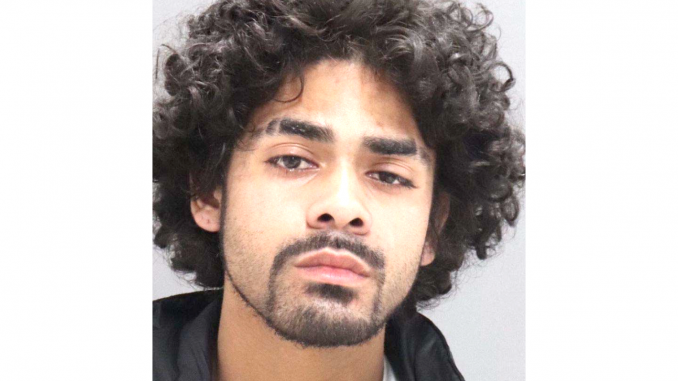 By the Daily Post staff
A Vallejo man visiting San Carlos has been arrested after detectives spotted him casing homes and then discovered he had broken into a car, according to the San Mateo County Sheriff's Office.
Detectives spotted the man walking the 1000 block of Holly Street on Wednesday (June 5). They watched as he quickly turned down a driveway and walked to the rear of a home and then walked back out and returned to Holly Street, according to the sheriff.
The detectives then stopped the man, identified as 22-year-old Delante Brown, and he explained that he was just trying to visit his friend, the sheriff's office reported.
However, he could not remember his friend's name, according to the sheriff.
The detectives then discovered that Brown had walked to the rear of a driveway and broken into a parked vehicle, the sheriff's office said. Detectives recovered the items taken from the car and returned them to the owner.
Brown was arrested and booked on charges of possession of stolen property, petty theft, possession of burglary tools, tampering with a vehicle and possession of drug paraphernalia.
If anyone has more information about this crime or related incidents, they should contact Detective Chris Laughlin at (650) 802-4277 or the anonymous tip line at 1 (800) 547-2700.