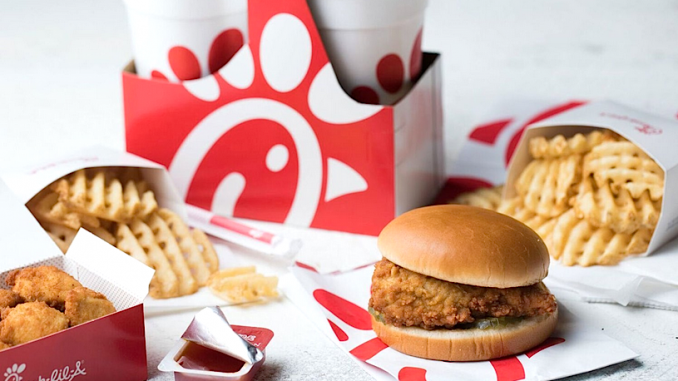 BY EMILY MIBACH
Daily Post Staff Writer
Chick-fil-A, which has given money to anti-LGBTQ groups, plans to open a restaurant on Whipple Avenue in Redwood City, which is ruffling some feathers.
Merrily Robinson, a Redwood City resident, said she plans to voice her disapproval of the Planning Department's approval of the chicken fast food eatery at Monday's council meeting.
"I have to go make a comment and at least have the council consider that maybe not hatred should come to our town," Robinson said. "It doesn't matter that I'm gay, but this touches my belief that if you don't stand up for each other, then who will be left?"
Chick-fil-A became controversial in 2011, when it was reported that the Georgia-based chain's charitable arm donated to anti-gay marriage groups. Tax forms from 2017 show that the company donated to the Salvation Army ($150,000) and the Fellowship of Christian Athletes ($1.6 million), two organizations that have been criticized for opposing same-sex marriage and excluding LGBTQ people from leadership positions.
Out Magazine, among other outlets, reported that the Salvation Army has refused to house homeless gay couples unless they separate and denied service to transgender folks.
Chick-fil-A sent the Post a statement saying that the business is "committed to earning the respect and business of all our customers, and one day hope to serve guests in Redwood City."
Redwood City's Planning Department approved an architectural permit for the Chick-fil-A at 536 Whipple Ave., where a McDonald's currently is, on Dec. 4. The restaurant is slated to open Aug. 8.
Andres Loyola, a peer support worker at the San Mateo Pride Center, said it's troubling how the city is managing the situation.
"It's really frustrating and a disappointment of Redwood City and the county, honestly," Loyola said.
Loyola added that she finds it interesting that Chick-fil-A had no problem finding a location in Redwood City, while two gay men who tried to open up a gay bar in the city last year had trouble with finding a location.
San Mateo County Supervisor David Canepa, who represents the northern part of the county including Daly City, said he is working to put pressure on Chick-fil-A to withdraw their application in Redwood City and not open.
"Chick-fil-A's values don't line up with San Mateo County's," Canepa said. "The way they can earn our respect is by leaving our county."
If Redwood City were to find a way to stop Chick-fil-A from opening, they would be the second city on the mid-Peninsula to do so. In 2012, two Mountain View residents appealed the city's approval of a Chick-fil-A at 1962 W. El Camino Real.
The council approved the appeals, which kicked the eatery out of the city. Chick-fil-A abandoned Mountain View and opened up in Sunnyvale.