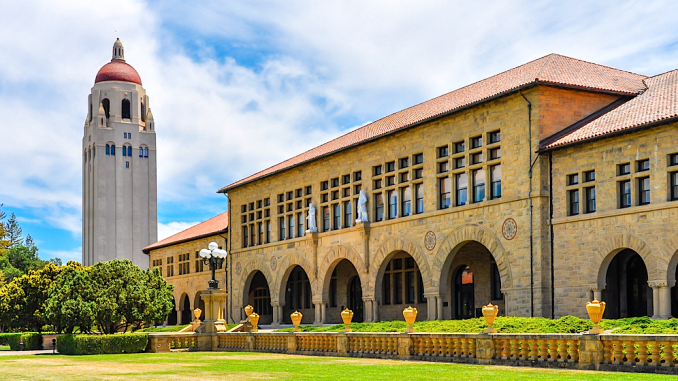 BY EMILY MIBACH
Daily Post Staff Writer
The proposed 3.5-million-square-foot expansion of Stanford won't just have an impact on Palo Alto, but also on neighboring cities as far away as Redwood City. And six San Mateo County cities plus the county government sent Santa Clara County, which is deciding on the expansion plan, a list of things they want, totaling $210 million.
Officials from San Mateo County, Redwood City, Atherton, Menlo Park, Woodside, Portola Valley and East Palo Alto sent a letter to Santa Clara County Supervisor Joe Simitian, who is spearheading his county's response to Stanford's expansion application.
In the letter, the officials lay out their requests of items to be added into Santa Clara County's approval of the General Use Permit or GUP, as the expansion would add 5,500 jobs and bring 9,610 new people onto campus, but will only add 500 new homes.
Stanford also owns land in Redwood City, unincorporated San Mateo County, Menlo Park, Portola Valley and Woodside.
'Conditions of approval' vs 'development agreement'
When a developer goes to a city or county for approval of a project, typically the government body makes demands on the developer by adding conditions to the approval document. An alternate approach is for the government agency and the developer to negotiate a development agreement that would specify trade-offs that both sides would agree upon.
Simitian entered into negotiations with Stanford on a development agreement. But then he halted the negotiations when Stanford made a side deal with the Palo Alto Unified School District, something that was prohibited by the rules of the negotiations that Stanford had agreed to in advance.
Yet a Stanford spokesman said yesterday that the "appropriate tool" for responding to the requests from the San Mateo County cities would be through a development agreement.
"This further demonstrates why Santa Clara County should engage with Stanford in comprehensive development agreement discussions," Stanford spokesman E.J. Miranda said.
Simitian said the county's planning commission will review the proposed conditions of approval later this month, and that will be an opportunity for San Mateo County and others to discuss and possibly tweak what will be required of Stanford.
Simitian said that it's helpful that San Mateo County officials made a list of what they want.
San Mateo County's wish list
Here are some of the things that San Mateo County asks to be included in whatever agreement Santa Clara County's Board of Supervisors approves:
• Establish a fund of $196 million in order to fund the creation of low-income housing in San Mateo County. The environmental impact report estimates that 27% of the new housing for the Stanford expansion will need to be built in San Mateo County. The cost of fully mitigating Stanford's housing impact on San Mateo County will be $196 million, according to the letter.
• Pay $6.78 million annually fees to public agencies that would be impacted by the expansion.
• Contribute a minimum of $4.62 million to roadway and intersection improvements in San Mateo County. The county wants Stanford to pay its "fair share" toward road projects that will need to be improved with the GUP. Some include the Interstate 280 and Alpine Road interchange, Middlefield Road, Valparaiso Avenue, University Avenue and the Bayfront Expressway.
• Contribute at least $15 million toward bicycle and pedestrian improvements in the county. Some projects the money would go toward are: the Dumbarton Rail Spur trail, the Middle Avenue bike and pedestrian crossing in Melo Park, filling in gaps on the Bay Trail and improved bike lanes on Middlefield Road in North Fair Oaks and Redwood City.
• Contribute $5 million to stormwater management and flood prevention, which would include paying into the San Francisquito Creek Phase Two project and increase upstream water facilities on Stanford's campus.
• Expand the Marguerite Shuttle. The letter asks that Stanford prioritize the shuttle to run between the Redwood City campus and the main campus in order to cut down on cars going between the campuses. The letter also requests that the shuttle stop along University Avenue in East Palo Alto, Willow and Marsh roads in Menlo Park and along El Camino Real between Stanford and East Palo Alto.
• Provide or help fund child care centers for people living, working or studying on the campus.
• Not start construction until traffic analyses and roadway improvements are completed.
• Ensure that all GUP-related impacts within San Mateo County are either directly mitigated or at least there's money offered to mitigate them. "In the event that mitigation funds must be held and allocated by Santa Clara County, Stanford should insist that impacted jurisdictions in San Mateo County have equal access to the mitigation funds."
• Require contractors to not put trucks on neighborhood streets or streets near schools.
• Provide educational opportunities to the areas impacted by Stanford's growth. This could be accomplished by offering opportunities for school districts, nonprofits and schools to attend educational programs or events at the campus.