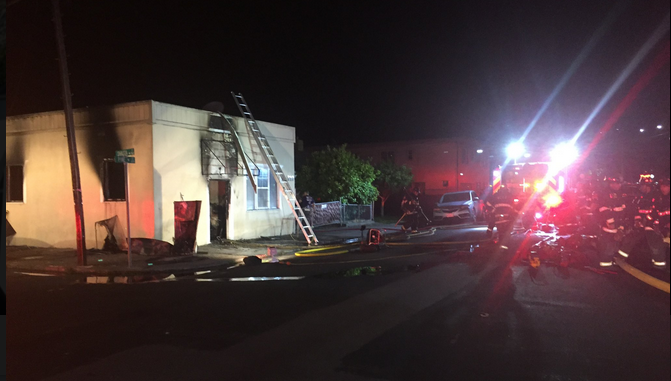 A fire overnight in a home at 134 Pine St. in Redwood City has resulted in one injury, according to fire officials.
The fire was reported at 11:27 p.m. Tuesday (June 4) at the corner of Pine and Shasta streets, a block east of Harry's Hofbrau.
When firefighters arrived, they reported seeing "heavy fire" coming from the window of the one-story building.
An ambulance rushed the victim to Stanford Hospital. The severity of the victim's injuries wasn't available.
Fire officials remained on the scene this morning investigating and overhauling the scene. Residents are advised to avoid the area.