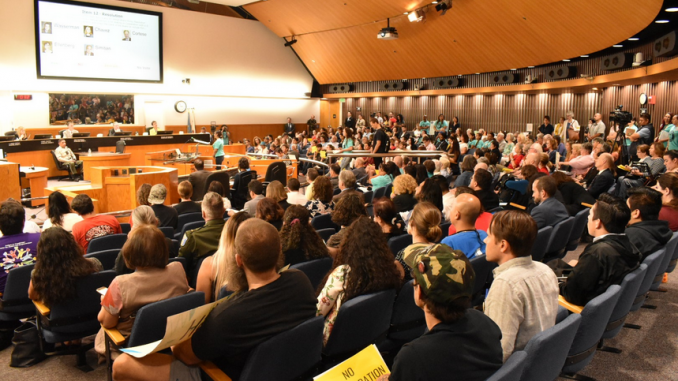 The Santa Clara County Board of Supervisors refused Tuesday (June 4) to change its sanctuary policy despite criticism that the county jail released an undocumented, violent felon who broke into a San Jose woman's home and killed her.
The county began discussing a possible amendment to its policy after the Feb. 28 killing of Bambi Larson. Carlos Eduardo Arevalo Carranza, a 24-year-old illegal foreign national with a long criminal history, was arrested in connection with the slaying.
The county's current policy prohibits sheriff's officials from communicating with U.S. Immigration and Customs Enforcement agents about inmate release dates, time and location. The policy will stay in place, despite pushback from the sheriff's office and county prosecutors, who maintained Tuesday that the lack of communication interferes with their ability to enforce the law.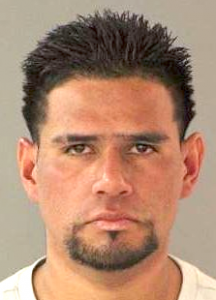 The county also codified its longtime refusal to honor detainer requests from ICE to hold inmates in jail longer, which is unconstitutional in California. ICE still has the ability to take inmates into custody by filing warrants for their arrest.
The supervisors' meeting in San Jose was packed to capacity with advocates for immigrant communities in the South Bay, and the group cheered in celebration, accompanied by chants of "Si se puede!," or "Yes, we can!" after the 5-0 vote late in the afternoon.
"Our immigration system is fundamentally broken in this country," Board President Joe Simitian said before the vote. "It is built on a foundation of fictions and hypocrisies, and that's why we're stuck having the conversation we're having here today."
He called ICE "institutionally racist" and said working with the organization would undermine the trust of immigrant communities. He agreed, however, with Santa Clara County District Attorney Jeff Rosen in that serious felonies — defined narrowly — should call for limited communication with federal authorities.
"Every one of you in the room has a story," Simitian said in closing. "Whatever we do today, with respect to this measure, I hope when you walk out of the room, you take with you the sense that your story was
respected."
— Bay City News