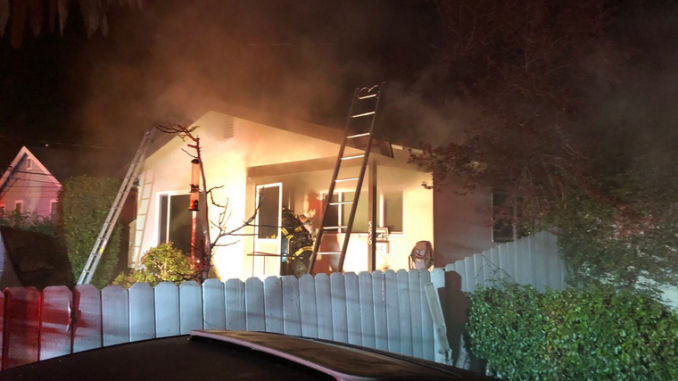 By the Daily Post staff
A Redwood City woman was killed after she was trapped by a fire in her kitchen.
The 57-year-old woman has not been identified by the coroner fol lowing the fire at 10 p.m. Saturday (March 23) at 556 Jackson Ave., a block south of Jefferson Avenue.
The woman's 24-year-old son, who suffers from a cognitive disability, was on the front lawn of the home when firefighters arrived Saturday night. He was taken to a hospital, but it is expected that he will survive. He lived in the house with his mother.
The unidentified woman was trapped in her kitchen and was unable to get out of the house, according to fire department radio transmissions.
Most of the fire damage to the home was kept to the kitchen, but Redwood City Fire Chief Stan Maupin added that there was smoke damage throughout the home. The cause of the fire is under investigation.
UPDATE, MARCH 26 — As of today, the San Mateo County Coroner still has not released the identity of the 57-year-old woman killed in the fire.