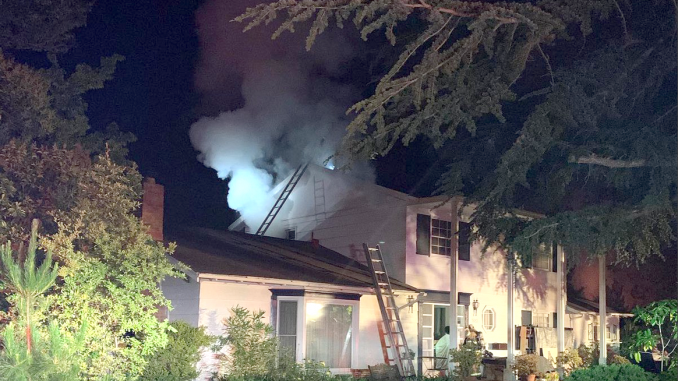 By the Daily Post staff
A fire struck a two-story home in Los Altos in the pre-dawn hours this morning (May 29) but both people inside got out safely.
At 3:33 a.m., the Santa Clara County Fire Department received a call about a fire in a home at 1882 Austin Ave. When they arrived they saw smoke coming from the second floor.
A resident of the home was outside and told firefighters that everybody had gotten out. The fire was extinguished within 20 minutes and was isolated to a second-story bedroom, according to the fire department.
County fire officials said crews had initial trouble reaching the bedroom because of a "significant accumulation of household items," a report from the fire department said.
The fire department says residents should keep routes of egress in a home clear and know two ways out of every room.
Two people were displaced by the fire.
The cause of the fire remains under investigation.