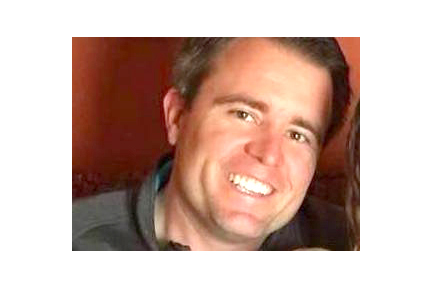 BY EMILY MIBACH
Daily Post Staff Writer
The widow of a Palo Alto teacher is pushing for reform after her husband was shot and killed by Redwood City police during a mental health crisis.
Kyle Hart, who was a teacher at Greene Middle School in Palo Alto, was killed Dec. 10 after he approached police with a knife when officers were responding to a report that he was trying to commit suicide at his home in Redwood City.
His widow, Kristin Hart, wants police to receive training to deal with people who are suffering from a mental health crisis, according to a post on the family's GoFundMe page.
She is asking people to join her at the next Redwood City Council meeting on Monday (May 20) at 7 p.m.
Hart is asking council to:
• Send all officers to a 40-hour crisis intervention training class, and change department policies to reflect that training. "De-escalation and scene management expectations need to be more clearly defined and consistently followed," Hart wrote.
• Put bean bag guns in every patrol car, so they have another alternative to using their firearms.
• Equip all officers with body-worn cameras. In an email to Hart, City Manager Melissa Stevenson Diaz responded to some of Hart's proposed changes.
The city is requiring all officers and supervisors who go out in the field to take a 40-hour crisis intervention training, Stevenson Diaz said.
The city has a section in its police handbook on mental illness commitments. However, that mostly deals with when officers take someone with a psychiatric condition to a hospital for a 72-hour examination.
There is some discussion in the manual in how to deal with suicidal people in relation to when a "crisis response unit" ought to be deployed.
The city owns 13 bean bag guns, and has three in patrol cars during a shift, according to Stevenson Diaz. Up to eight may be with officers at one time.
However, it was not clear yesterday how many patrol cars are deployed during each shift.
Body-worn cameras coming
Stevenson Diaz said in her letter to Hart that there are plans for officers to have body-worn cameras by the end of the year.
Redwood City and the sheriff's department are the only two police agencies in the area that don't have body cameras.
Officers attempted to use a Taser, but only one prong hit Hart and did not shock him, according to District Attorney Steve Wagstaffe's report on the incident. Only 43 seconds elapsed between the time when officers arrived and when Hart was shot, according to Wagstaffe.
Only a fraction of the local news stories covered by the Daily Post appear on this website. To get all the local news, including many stories you can't find online, pick up the Post every morning at 1,000 Mid-Peninsula locations.