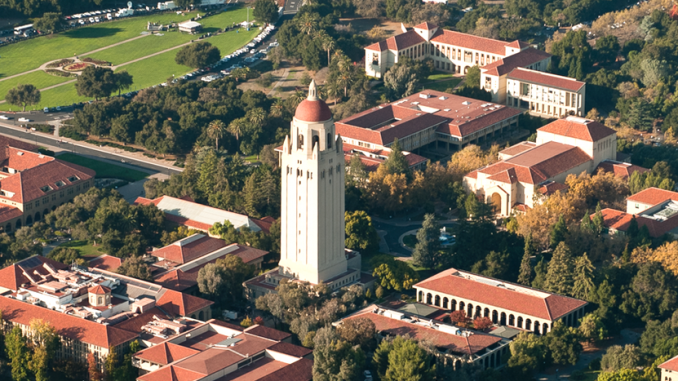 BY ALLISON LEVITSKY
Daily Post Staff Writer
Santa Clara County officials are urging a judge to dismiss Stanford's lawsuit challenging an ordinance forcing the university to build a certain amount of affordable housing as part of its proposed expansion.
Stanford filed the lawsuit in December, claiming that the ordinance — which requires that at least 16% of the housing the university builds as part of its 3.5 million-square-foot expansion be rented below market rates — is unfair because it only applies to Stanford.
But in a motion filed in federal court yesterday (May 2), County Counsel James Williams said the university's lawyers hadn't made an adequate case that Stanford's equal protection rights were being violated.
Stanford's lawyers brought the university's claims under a "class-of-one" equal protection theory, Williams writes, alleging that the county unlawfully singled out Stanford.
But Stanford has failed to identify any similarly situated entities in the county's unincorporated areas subject to the county's land use laws that can be used to show that Stanford is being treated unfairly.
"There is good reason," Williams writes. "For decades, the county has catered to Stanford by crafting specialized regulations and umbrella permits that have allowed Stanford to develop its lands at a rate far outpacing development anywhere else in the unincorporated county."
In addition, Williams claims that Stanford's suit has failed to negate the county's "well-documented rationale" for applying an ordinance to Stanford lands.
According to Williams, Stanford bears the burden of negating every possible basis that might support the ordinance, but the university's lawyers haven't even addressed the county's stated reason for the ordinance: "that the housing shortage and affordability concerns that the county is experiencing are particularly severe at and around Stanford University."
"Stanford provides no factual or legal basis for the court to second-guess the Board of Supervisors and stray from these core principles of judicial restraint," Williams writes.
And, Williams argues, Stanford's lawsuit fails because its claim that the ordinance only applies to Stanford is wrong.
"The ordinance applies neutrally to the over 4,000 acres within the Stanford Community Plan area, not to Stanford itself," Williams writes. "Although Stanford owns this land, the ordinance applies to any landowner, leaseholder or developer, now or in the future, who builds residential housing within this area."
Attorneys are set to argue the motion in a San Jose courtroom on Aug. 8.