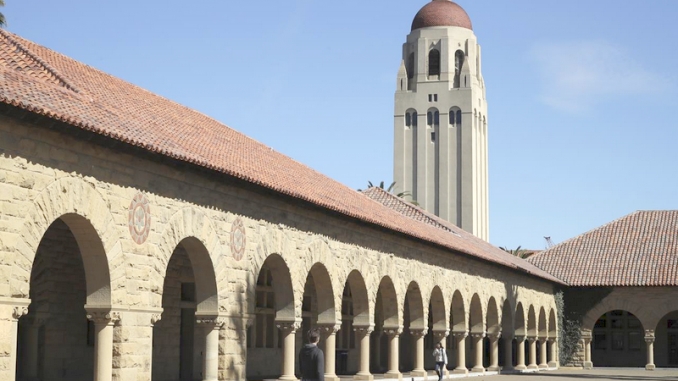 By the Daily Post staff
Stanford today (Dec. 18) dropped its lawsuit challenging a Santa Clara County ordinance that forced the school to build and subsidize a certain amount of affordable housing.
Stanford filed the lawsuit on Dec. 18, 2018, claiming the ordinance — which requires that at rent least 16% of the housing it builds at below market rates — is unfair because it "intentionally" singled out Stanford.
The ordinance applied only to Stanford property, and didn't apply to the same type of residential development anywhere else in unincorporated areas of the county.
On Oct. 10, 2019, U.S. District Judge Beth Freeman upheld the county ordinance. Stanford has been challenging that ruling until today.
On Oct. 6 of this year, the Santa Clara County Board of Trustees expanded the housing ordinance to all unincorporated land in the county. That means that any developer building a project with three or more units is required to meet the 16% affordable housing requirement.
With that, the lawsuit became moot and Stanford withdrew its challenge.
"We are pleased with Stanford University's decision to withdraw its challenge to the county's housing regulations," said County Counsel James Williams. "The county has an obligation to use the tools it has to alleviate the housing and affordability crisis. One such tool is ensuring that Stanford University does its part to alleviate the housing burden within its community. Stanford's decision recognizes the county's authority to legislate to ensure that the impacts of Stanford's development don't negatively impact the community. This is a win for the Stanford community and for all of us in the county fighting for housing solutions."
The county argued that the ordinance only required the university to offset the impacts of its own future development of market-rate housing — not the impacts of others.