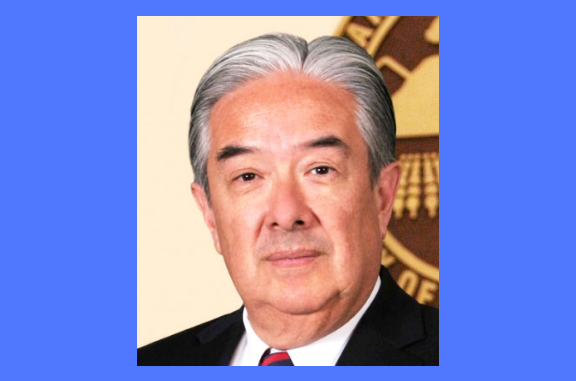 BY EMILY MIBACH
Daily Post Staff Writer
East Palo Alto City Council on Tuesday (April 2) will vote on appointing a new city manager who is currently suing the city he used to manage for wrongful termination, but the city's mayor doesn't see the lawsuit as an issue.
Jaime Fontes was the city manager of Greenfield, a town of nearly 18,000 in Monterey County, for just over a year until the City Council there voted 3-2 to fire him in June, according to local news coverage.
At the meeting prior to his firing, nearly all of the public comment was in support of keeping Fontes, according to Greenfield News.
Why was he fired?
Fontes claims he was forced out after he refused to fire a department head who was in charge of cultivating the city's cannabis industry, according to Monterey County Weekly. In October, Fontes and the department head he was supposed to fire, sued Greenfield for wrongful termination.
According to court records, the lawsuit involving Fontes' termination is still going on.
But East Palo Alto Mayor Lisa Gauthier said she, and the rest of council, fully evaluated Fontes and the lawsuit.
"We took our time and due diligence to find the right type of person," Gauthier said. "We didn't want anyone who would be a hinderance to the city."
Gauthier said that it's her impression that the problem was with the council, not Fontes.
"We wanted to check and make sure who was the problem in Greenfield. And I'm happy to know he can stand up for himself," Gauthier said.
Gauthier noted that it's important for a city manager to stand up for themselves and the city they represent. Gauthier also said she's excited for Fontes to come on board, because he has managed other cities and did his homework on East Palo Alto.
"He took time to drive around the city, and asked really thoughtful questions of us, and he understood our budget and what is coming up for the city," Gauthier said.
He held other city manager jobs
Prior to working in Greenfield, Fontes was city manager for Santa Paula, a Ventura County city that has a population of 30,313, for eight years. He was also the city manager in Nogales, Ariz.
Fontes will be taking the reins from Interim City Manager Sean Charpentier, who has been in that role since Carlos Martinez left for the same job in Richmond in October.
"Sean has done a great job holding it together and I look forward to them working together," Gauthier said.
Fontes will be paid an annual salary of $220,000, receive a $3,600 car allowance and about $68,000 in other benefits, according to a report from Administrative Services Director Marie McKenzie. He will also be offered $5,000 reimbursement for moving expenses, according to McKenzie's report.
The council will vote on Fontes' contract at 6:30 p.m. Tuesday (April 2) at 2415 University Ave.