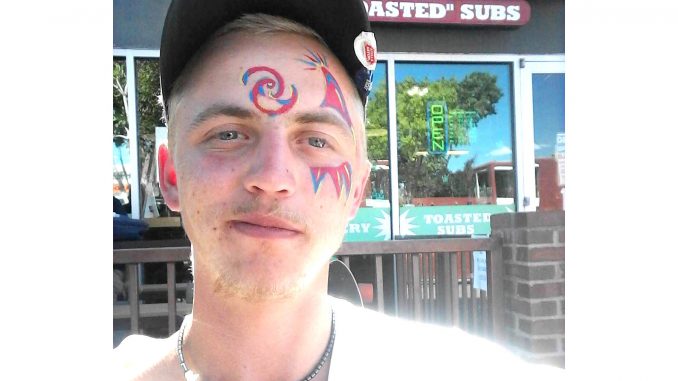 BY ALLISON LEVITSKY
Daily Post Staff Writer
A man who died after trying to cross Highway 101 on foot in Mountain View was identified by the Santa Clara County medical examiner's office yesterday (March 26) as 21-year-old Trevor Tangerose, who used social media to document his itineraries as he caught rides and hopped on trains around Nevada, Utah and California.
Tangerose died at Stanford Hospital after being hit by a white Subaru around 7:02 p.m. on Sunday (March 24).
CHP officials said Tangerose had almost made it from the east shoulder to the median north of Rengstorff Avenue when the car, driven at 65 mph by a 22-year-old Hayward man, hit him in the carpool lane.
Authorities said they don't believe drugs or alcohol played a role in the crash. The driver cooperated with the investigation.
According to his Facebook, Tangerose was from Young, Ariz., a rural area 150 miles northeast of Phoenix. In recent months he used his profile to check in with his family and record his wanderings around Nevada, Utah and California.
An adventure
"Living the dream. Life's either an adventure or nothing at all," his profile states.
Tangerose made stops in Reno, Las Vegas and Provo, Utah, catching rides and hopping on trains. Last month, his grandmother commented, "Trevor Gram loves u so much. I just wish u could get settled in your heart."
A few days later, he posted that he couldn't get a train to Reno and was looking forward to getting to Northern California. Then, on Feb. 10, he checked in from Provo.
"Wasn't expecting to catch a ride to Cali this morning. I'll be in Santa Cruz tomorrow. Can't keep me stuck," Tangerose wrote.
But later that week, he posted from Reno that he wanted to either stay there for a while or head to the Bay Area. And by Feb. 18, still in Reno, he said he was "probably setting up here for a lil bit, either till it warms up or when I'm better equipped to ride a freight train thru sub-zero temps."
A few days later, he checked in from a Denny's diner in Sparks, Nev.
"As a wise man once said, 'Sleep's for the dead,'" Tangerose wrote. "Another cold one tonight. Loving it."
No plans
And on March 6, he remarked on his own freewheeling lifestyle.
"There's a reason I don't make plans. They are always subject to change," Tangerose wrote.
By Thursday morning, he had lost his cellphone in Sparks, hopped a train to Placer County and ended up in Oakland without a phone.
Tangerose made his final public Facebook post about 90 minutes before the crash. He checked in to say that he was eating dinner at the Jack in the Box restaurant at 510 N. Shoreline Blvd.
"Love life," Tangerose wrote.